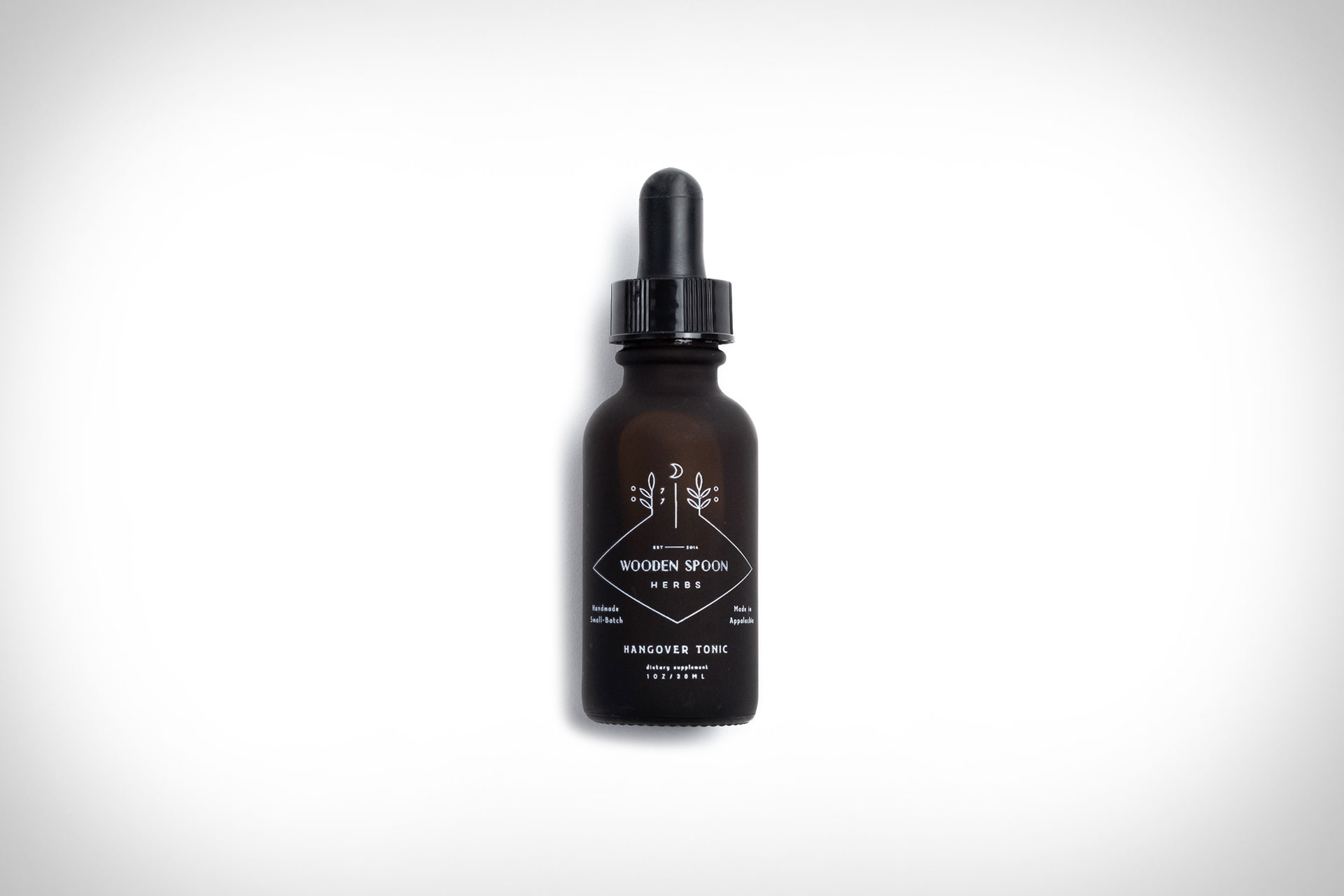 St. Patrick's day is this weekend, so you might want to go ahead and pick up some of the Hangover Tonic from Wooden Spoon Herbs. If you happen to have one too many Irish car bombs or too much green beer (or both), a couple of drops of this Hangover Tonic will help you bounce back Monday morning. It's packed with milk thistle seed and St. John's Wort that support healthy liver function while protecting it from damage. This helps those nasty toxins that are making you feel miserable move through your system faster — getting you back to feeling like yourself in no time. As for the ill-advised selfies with the leprechaun, it can't help you there.
Ingredients: Organic Milk Thistle Seed / Organic St. John's Wort / Non-GMO Cane Spirits / Distilled Water
Usage: Take 10 to 30 drops as needed.
30ml