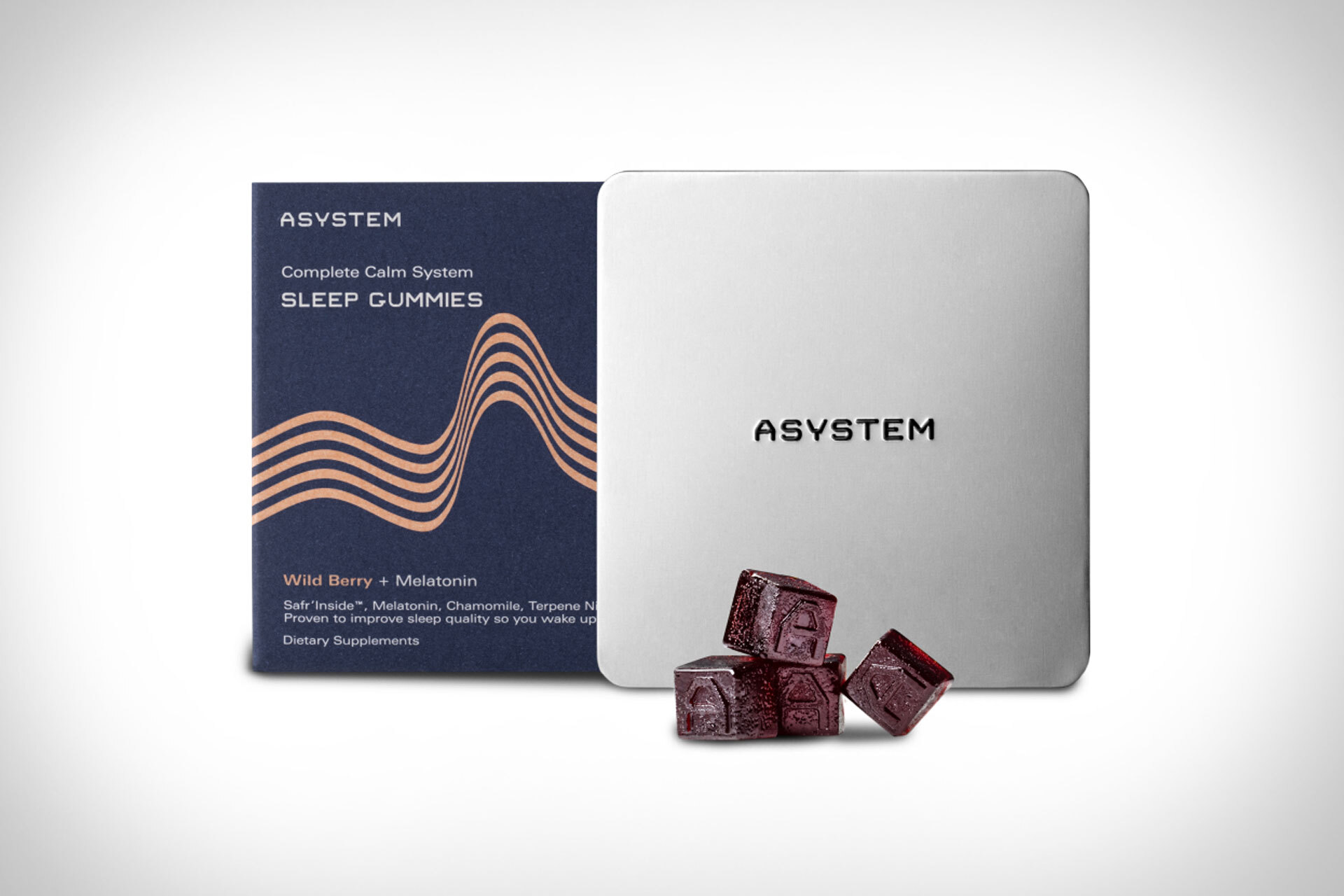 Insomnia affects as many as 35% of adults. ASYSTEM delivers a natural solution to the sleep dilemma with its Complete Calm Sleep Gummies. Formulated to improve sleep quality, the bite-sized morsels are infused with the award-winning ingredient, Safr'Inside. The saffron extract increases serotonin to gently ease you to sleep for a better night's rest without the groggy side effects. Available with or without melatonin, the gummies are enhanced with real fruit for a satisfying wild berry flavor that's also vegan, low sugar, and gluten-free. The climate-positive product arrives in low-impact, compostable packaging, and a silver tin.
Presented by ASYSTEM.
Consult a physician before consuming any new supplement. Any health claims made are solely those of the brand and not those of Uncrate LLC.