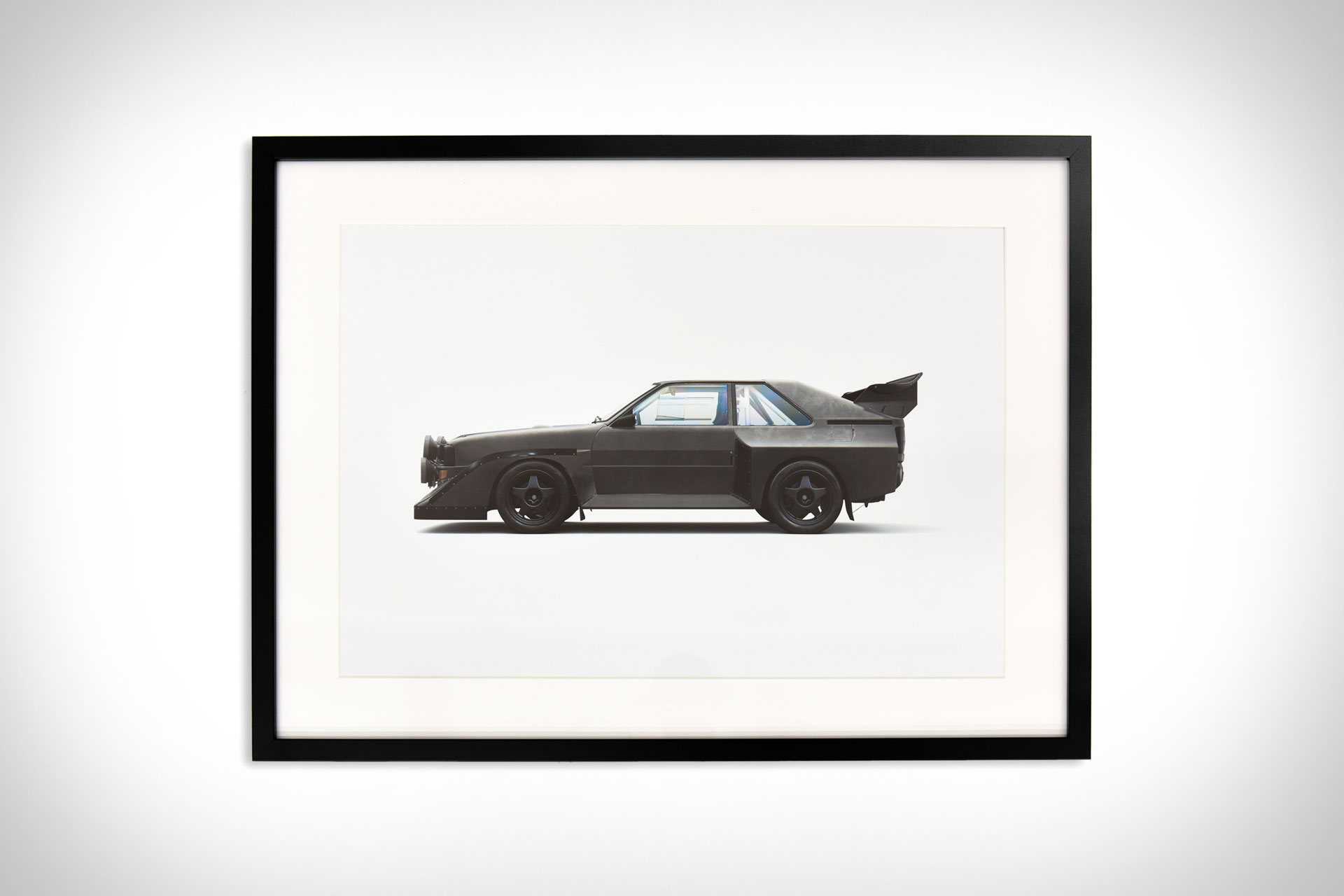 The Group B rally series is considered by many to be the golden age of the sport, producing some of the fastest, most powerful cars, and some of the most exciting (and dangerous) racing. Among the most memorable of those cars was the Audi S1 E2, with a huge spoiler, flared skirts, and bolt-on box wheel arches. Seen here in prototype primer-grey, it's printed on high-quality paper stock at INK's London studio, and custom framed using acid-free mats and backing, along with gallery-quality anti-UV acrylic.
Print size: 16-1/2" x 23-3/8" (A2)
This item is sold out. Get notified when available.