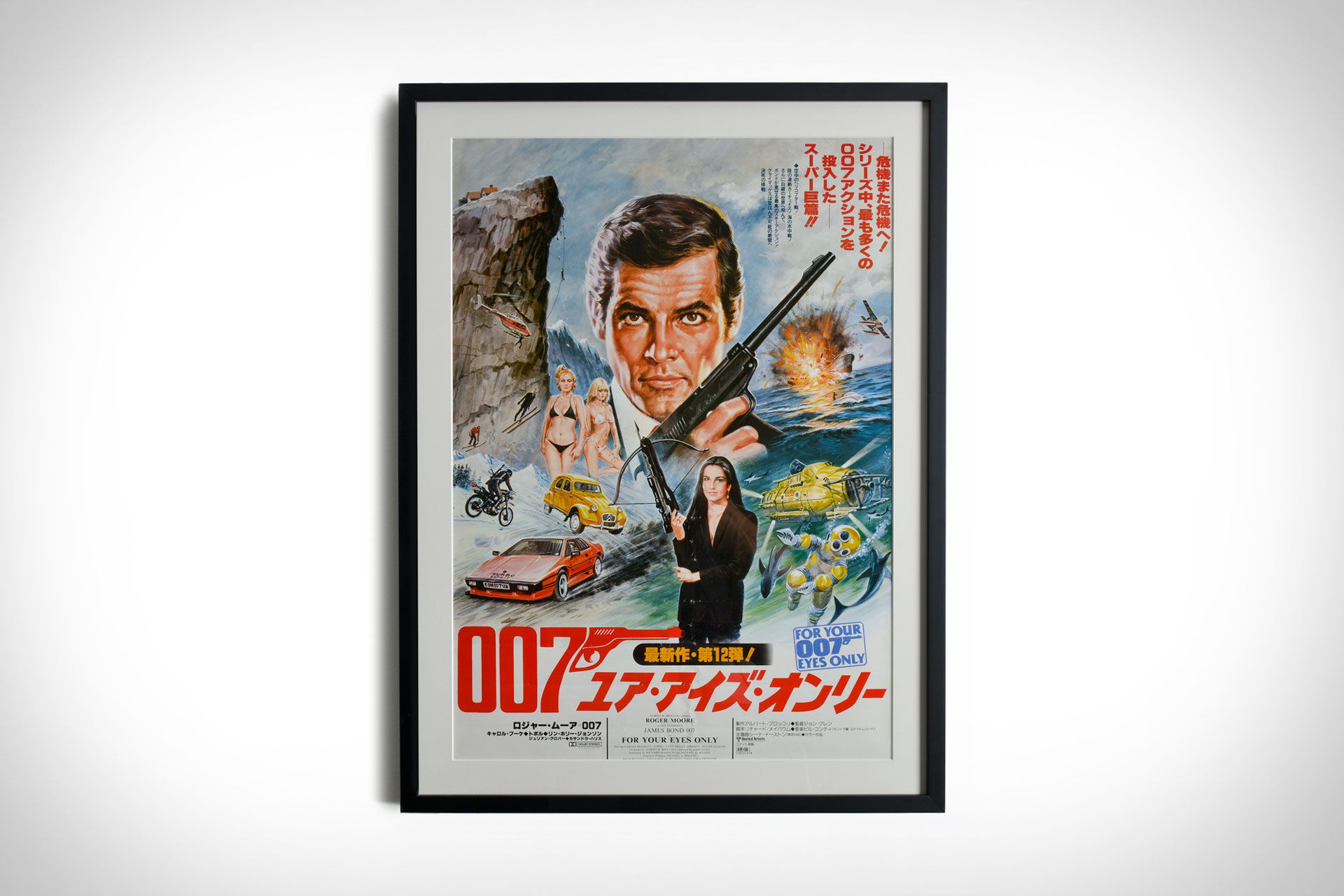 Released in 1981, For Your Eyes Only served to re-ground the 007 franchise after the semi-farcical sci-fi action of Moonraker. Most of the advertisements for the film controversially used a pair of female legs as a framing tool; this vintage Japanese poster is a notable exception, as it instead features a number of vignettes from the film, as well as a questionable illustration of Roger Moore as Bond in the center. Only one was procured by Uncrate, it's in good condition for an item of its age, and it arrives in a custom frame with an acid-free mat and backing and a UV protective acrylic cover.
Poster Dimensions: 28.25" x 19.75" / Frame Dimensions: 33" x 24.5"
Sold out. Sign up below to be notified if this item returns.