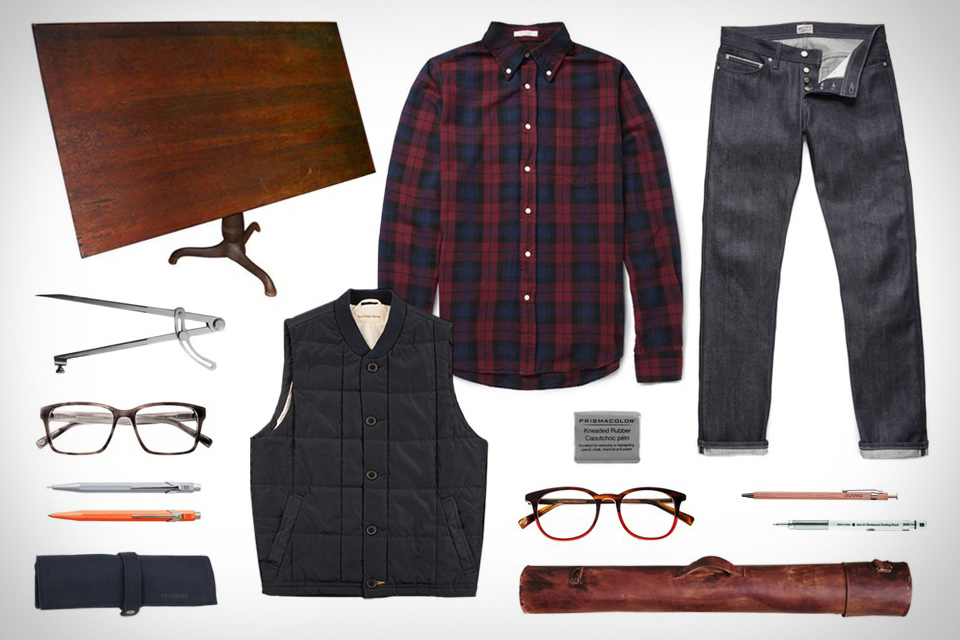 Prepare your next proposal in style.
Warby Parker Durand Glasses ($95). Warby Parker Nash Glasses ($95). Pine Drafting Table ($695). Gant Rugger Oxford Shirt ($135). Naked and Famous Weird Guy Jeans ($135). Universal Works Nylon Quilt Vest ($198). Heavy Duty Pencil Compass ($22). Leather Blueprint Case ($194). Delfonics Roll Pen Case ($30). Prismacolor Kneaded Rubber Eraser ($1). Caran D'Ache Pen ($23). Delfonics Ballpoint Pen ($10). Caran D'Ache Metal Mechanical Pencil ($18). Craft Design Technology Mechanical Drafting Pencil ($34).
This edition of Garb is sponsored by our friends at Warby Parker.