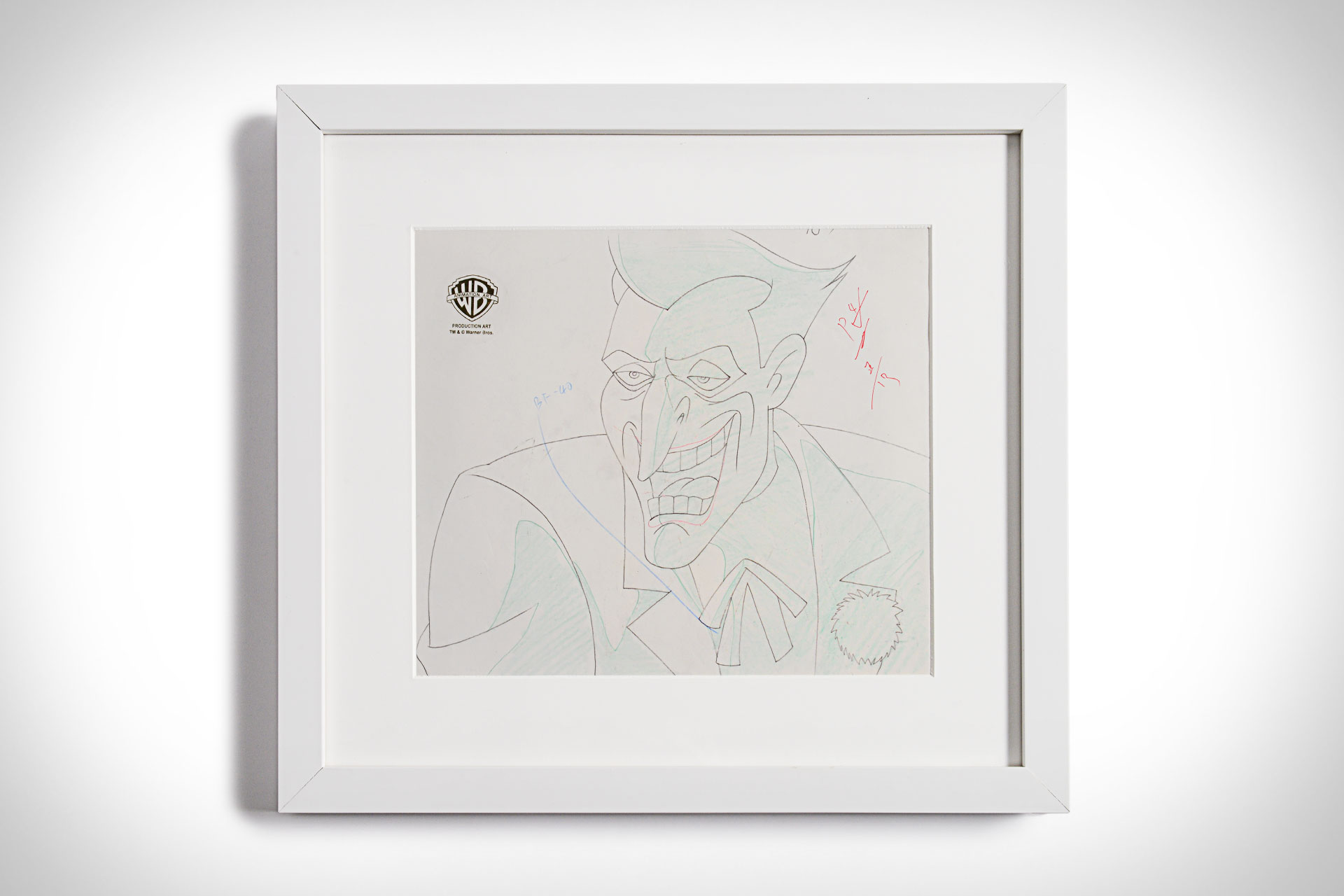 The Joker is known for his maniacal smile and laugh — fittingly, since his look was inspired by a character from the 1928 film The Man Who Laughs. It can be seen here in this original drawing used during the production of Batman: The Animated Series in the 1990s. The one-of-a-kind, hand-drawn piece arrives in a custom wooden frame with an acid-free matte and backing, and also includes a signed and numbered Warner Bros. Certificate of authenticity in an acrylic sleeve on the back of the frame.
Frame Dimensions: 14.25" x 17.5" / Drawing Dimensions: 8.75" x 12"
Sold out. Sign up below to be notified if this item returns.