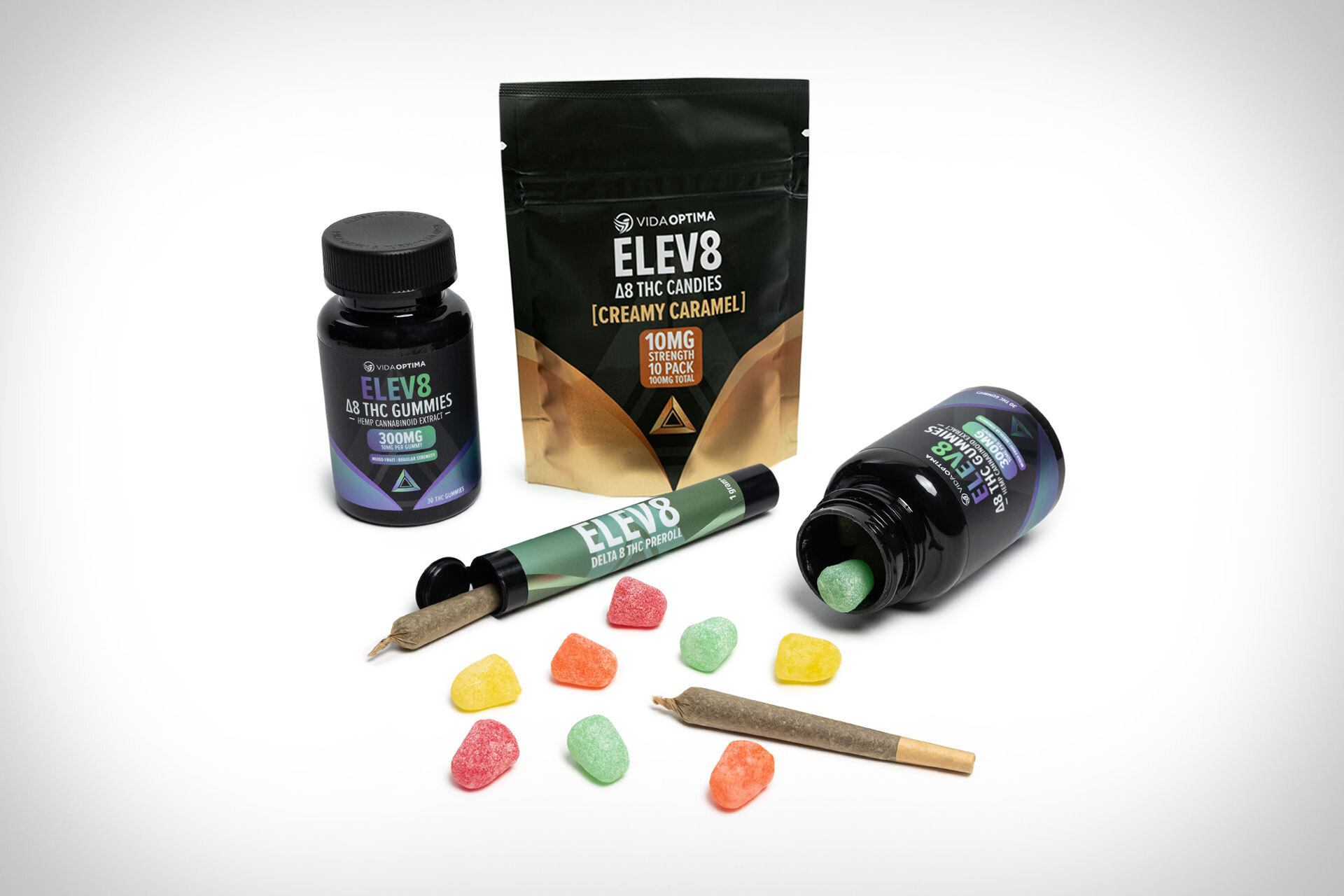 With the stress of everyday life, finding ways to chill out and enjoy ourselves is important. That's where Delta 8 THC comes into play. The hemp-derived form of THC made from CBD is known to produce a smooth, functional high that can also help with pain, inflammation, sleep, anxiety, and nausea relief. Vida Optima makes sampling the compound easy with its three-piece bundle. The selection of Elev8 products is exclusive to Vida Optima and includes Delta 8 Prerolls, Caramel Candies, and Gummies. Made from their premium Delta 8 flower, Vida Optima's 1 gram Prerolls are great for kicking back and enjoying a smooth lift, while the Delta 8 THC Gummies are as delicious as they are potent. Finally, the Carmel Candies are infused with Delta 8 oil for a creamy treat that takes your taste buds on a fun, euphoric ride. The bundle is currently 20% off only for Uncrate readers.
Presented by Vida Optima.
Consult a physician before consuming any new supplement. Any health claims made are solely those of the brand and not those of Uncrate LLC.