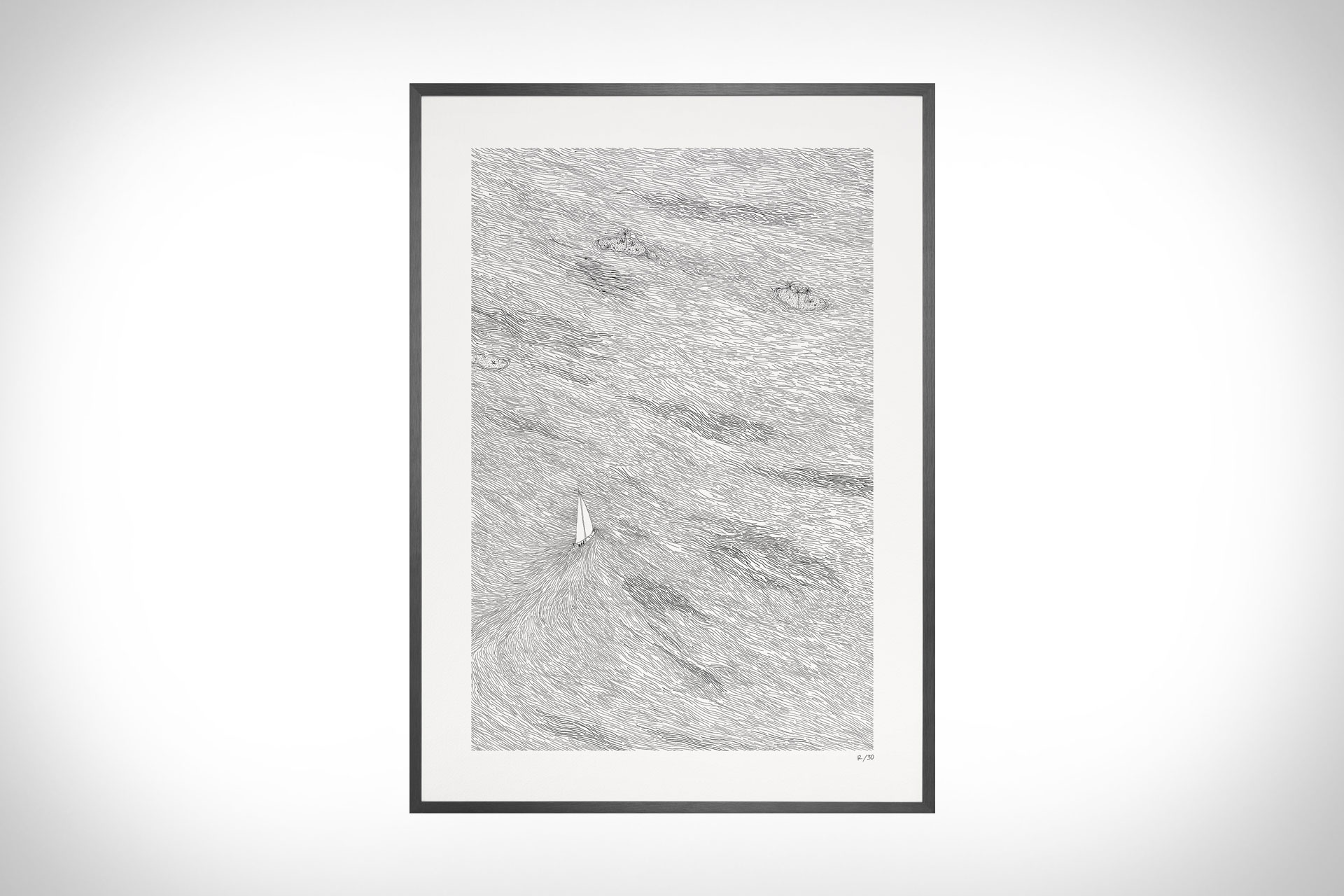 Hand drawn by Clement Masurier, a French architect that draws daily, this framed print features a lone sailboat in a textured sea with small islands in its path. Masurier draws inspiration from the J.G. Ballard novel Concrete Island for this piece of art. Printed in Paris and Stockholm, each high-quality print uses pigment-based anti-aging ink on art paper for a high resistance to light that ensures it will stand the test of time. Prints are shipped with a black brushed aluminum frame and arrive ready to hang. Each is individually numbered and arrives with a certificate of authenticity signed by the architect.
16.52" x 23.4" / Arrives Framed

Sold out. Sign up below to be notified if this item returns.