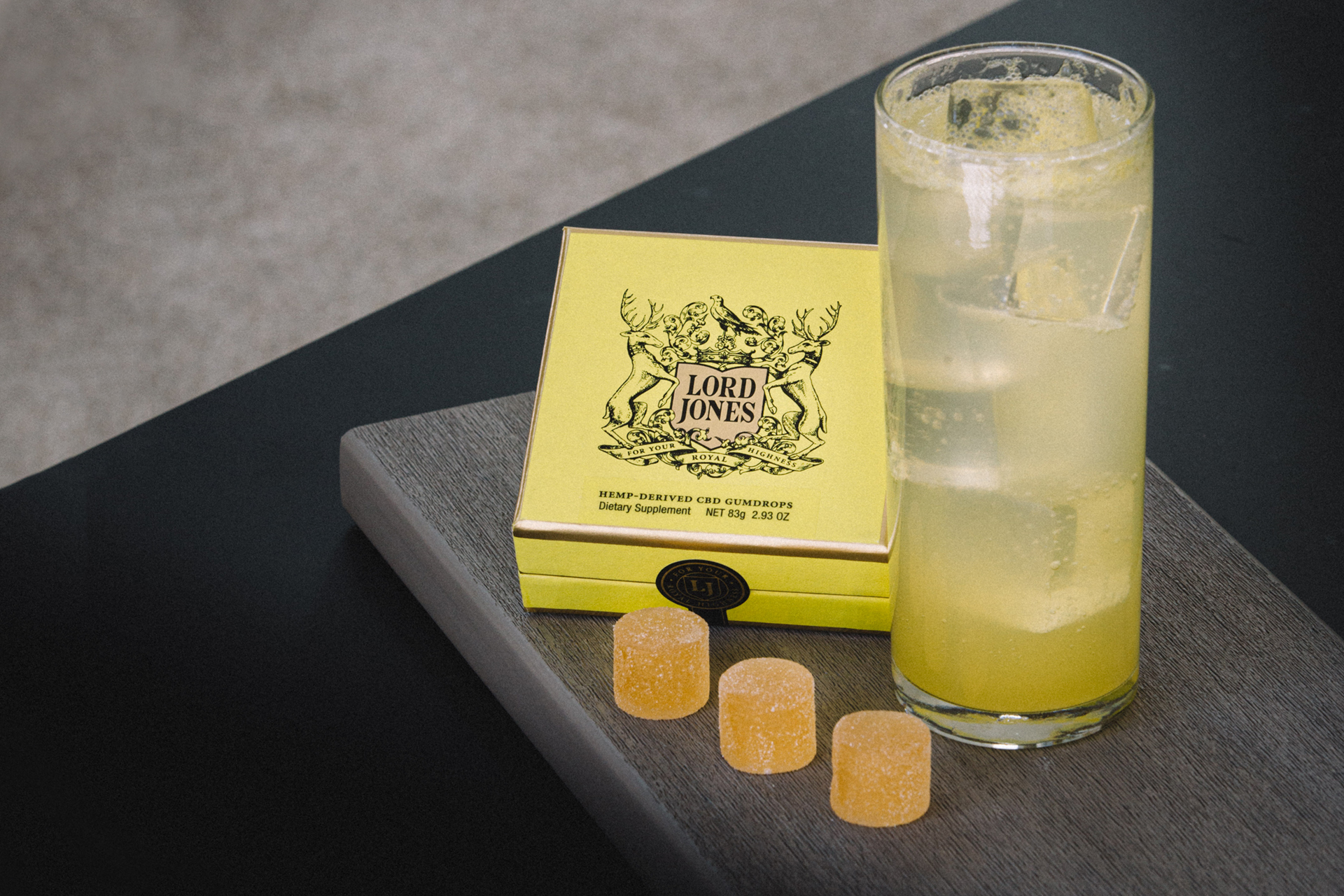 Refreshing and fruit-forward, this summer-centric mocktail is a perfect pairing with good friends and fantastic weather.
Ingredients:
1 Lord Jones White Peach Hemp-Derived CBD Gumdrop
1 heaping bar spoon peach preserves
.5oz lemon juice
1oz orange juice
4oz green tea
Seltzer
Gear:
Matte Black Citrus Press
RBT Cocktail Shaker
Jack Rudy Barspoon and Jigger Set
Instructions:
Add all ingredients to a shaker tin and shake briefly without ice to combine preserves with liquid. Add ice to tin and shake until we'll chilled. Strain into a Collins glass and top with seltzer. Garnish with White Peach Gumdrop.
Presented by Lord Jones.