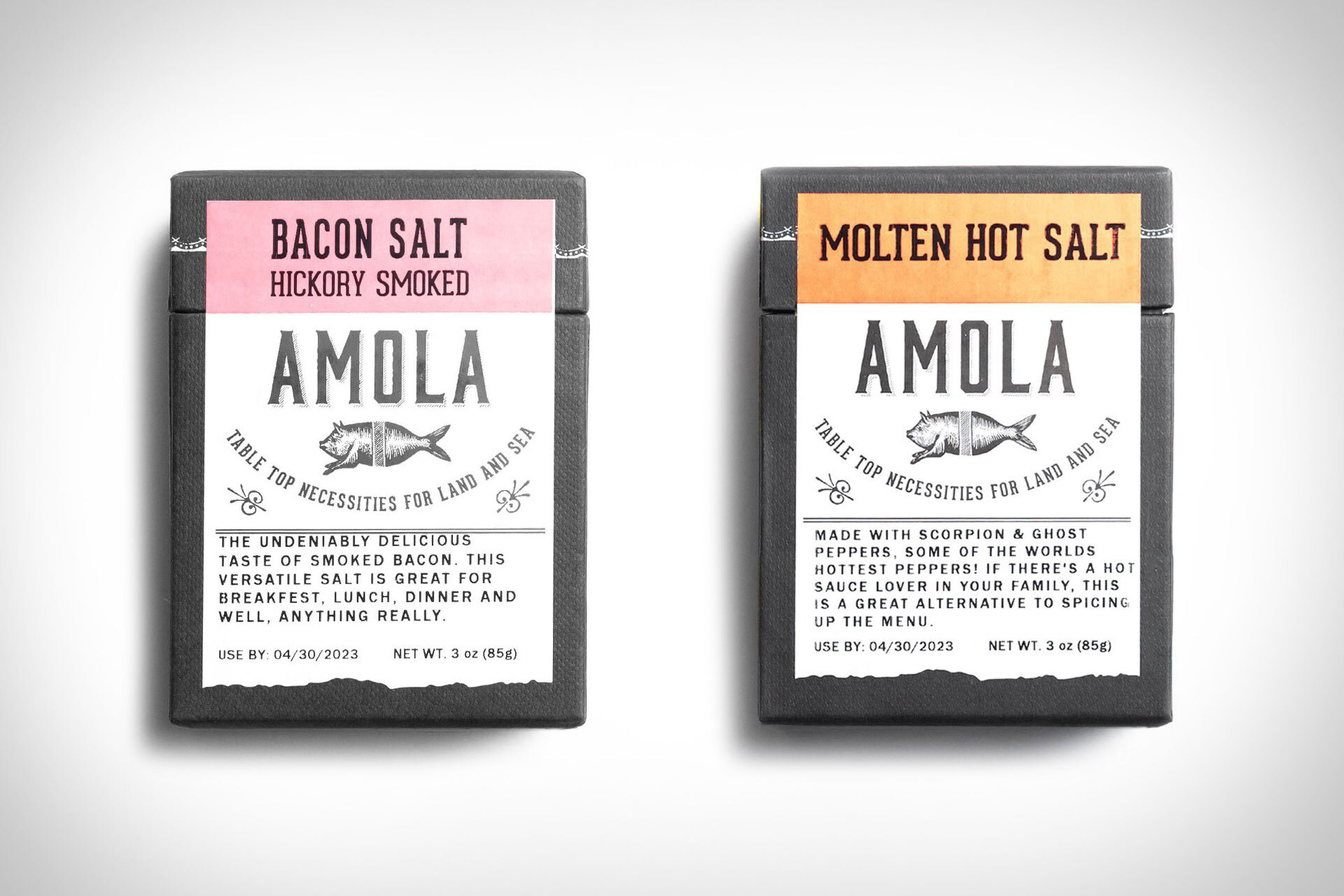 Put down the hot sauce and the pack of bacon. There's a faster way to kick up the morning scramble if you're in a pinch. Adding a blend of peppers to their finishing salt, Amola sprinkles on the heat with the Molten Hot Salt. The seasoning combines chipotle, cayenne pepper, habanero pepper, scorpion pepper, and even ghost pepper to hand-harvested sea salt from the Algarve in southern Portugal, resulting in a flavor-boosting finale that complements a variety of dishes. The Bacon Salt uses real bacon powder and hickory smoke to infuse most anything with the taste of the good stuff. Use it on eggs, burgers, even popcorn.
Bacon Salt Ingredients: Sea Salt, Bacon Powder, Hickory Smoke
Arrives as a set of one box of Bacon salt and one box of Molten Hot salt. 3oz per each salt box.