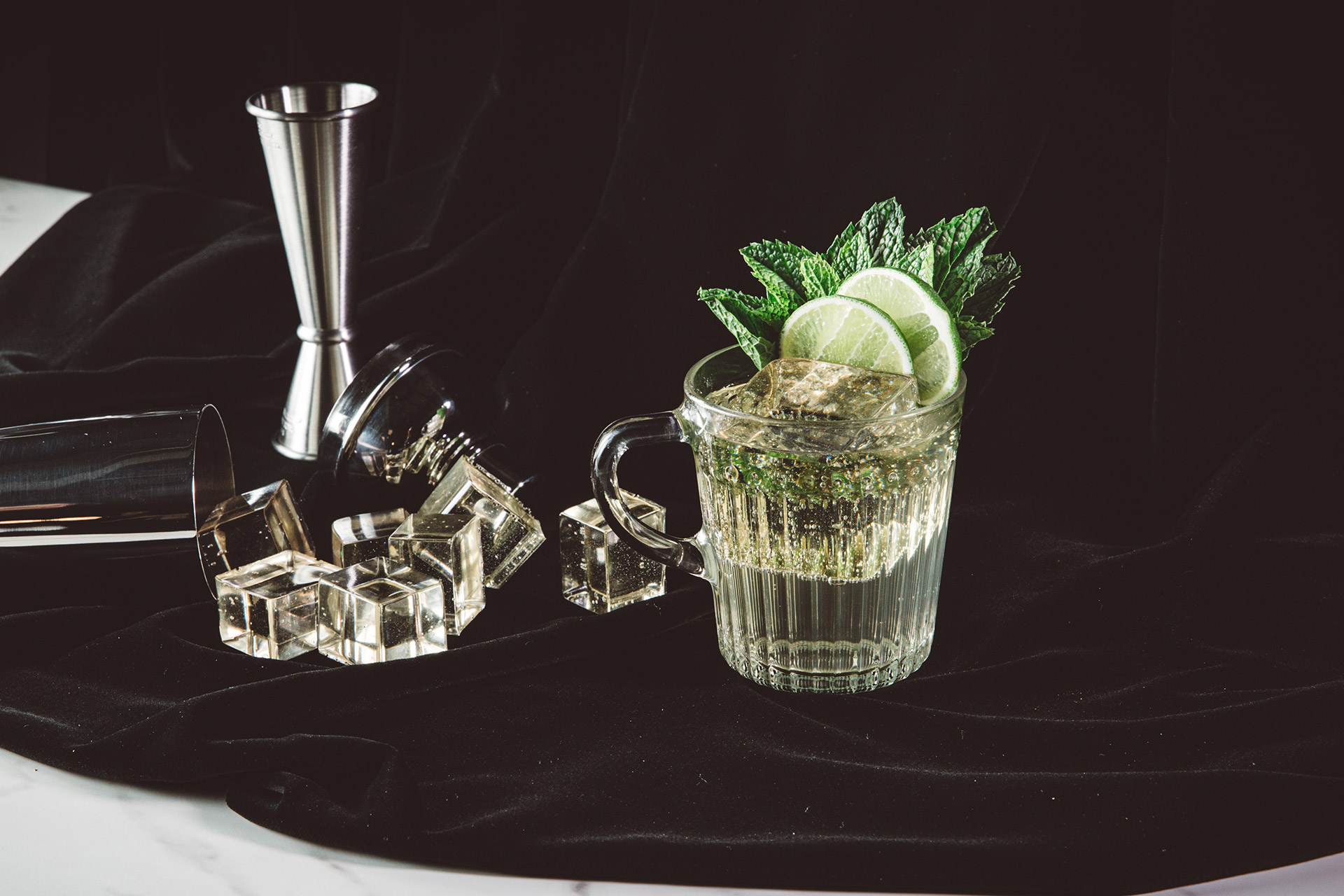 Ginger syrup and ginger beer? Match made in heaven. The mule is simplicity in overdrive, so mix some of these up for yourself or for a party. You'll thank us later.
Ingredients:
2 oz Morris Kitchen Ginger Spice Syrup
1.5 oz vodka
6 oz seltzer or ginger beer
Gear:
Jack Rudy Barspoon & Jigger Set
Instructions:
Build all ingredients in a copper mug or old fashioned glass over ice. Garnish with a sprig of mint and lime wheel.