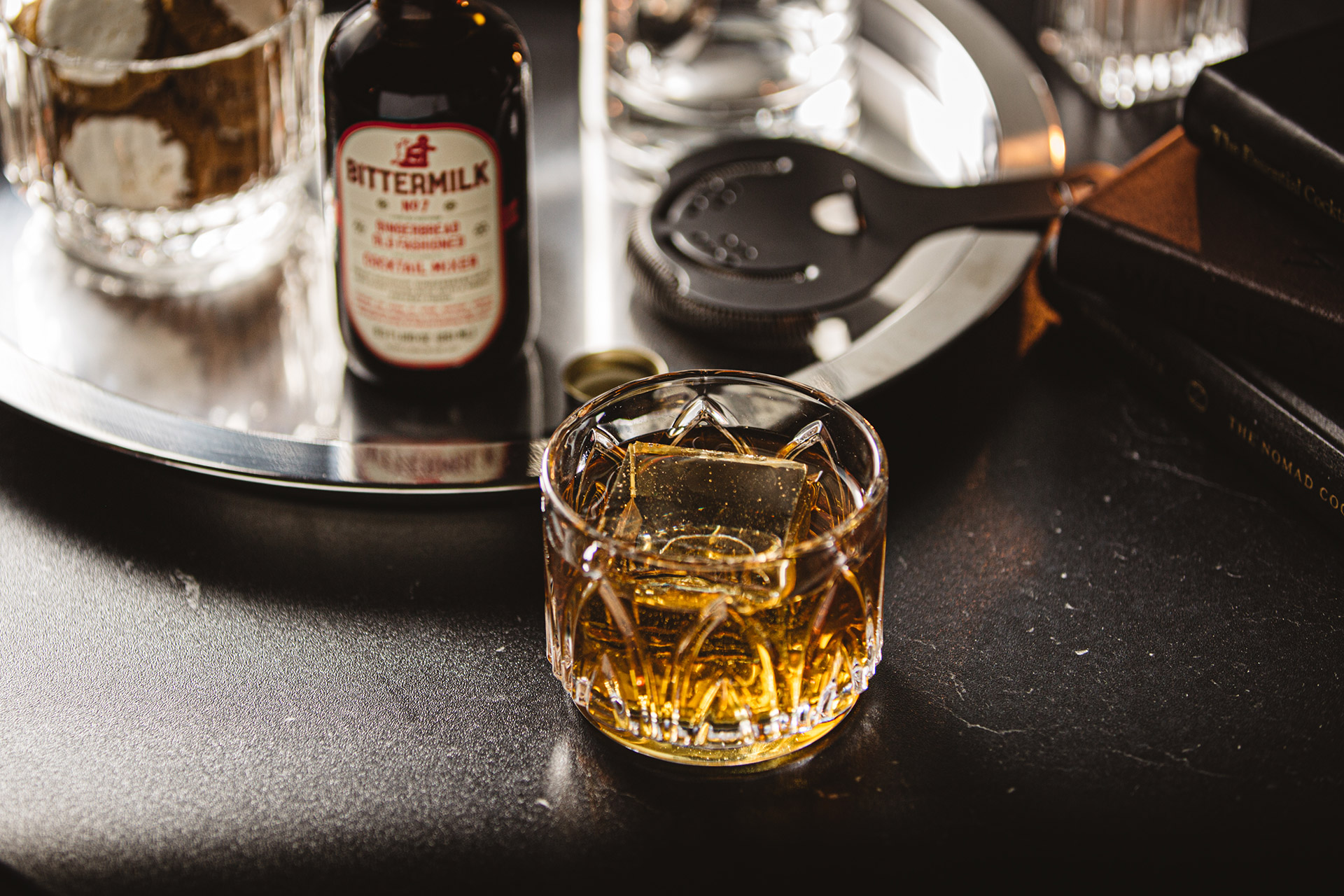 Gingerbread as a cookie always leaves a little more to be desired, which is why someone took a bite and thought "this would make a better house." The flavors in the gingerbread syrup are dialed in for a great cocktail, leaving structural integrity to the carpenters.
Ingredients:
1.5oz bourbon
3oz Gingerbread Old Fashioned Mix
Gear:
Bittermilk Gingerbread Old Fashioned Mix
Matte Black Cocktail Strainer
Instructions:
Combine ingredients in an old fashioned glass, stir, and garnish with an orange peel if desired.