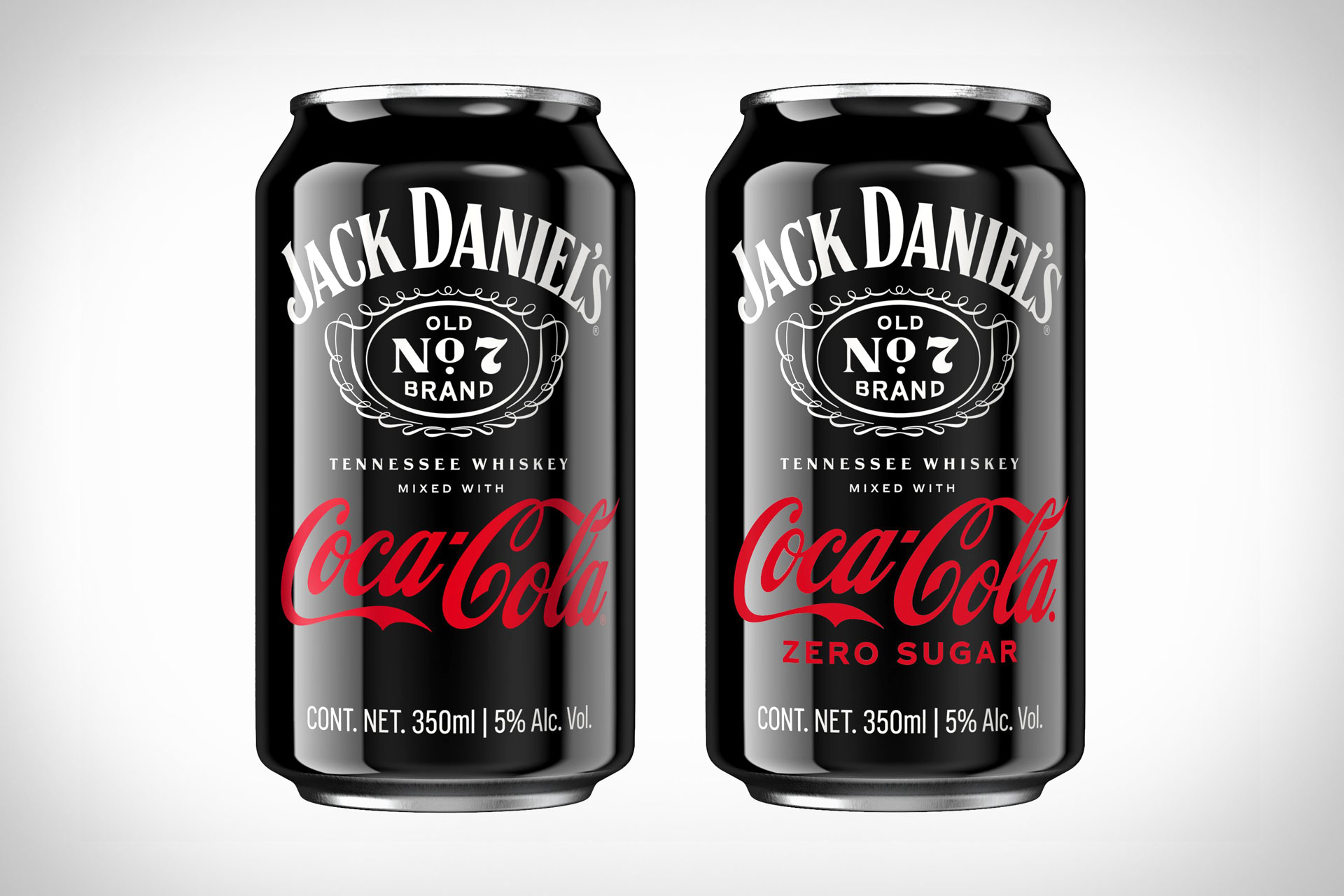 Perhaps because of the ease with which it's made, perhaps because of its delicious blend of sugars and bite, or perhaps because it's been around for over 100 years, the Jack and Coke is among the most ubiquitous drinks in the US. Now it's finally coming to store shelves in ready-to-drink, pre-mixed form. The black cans will feature Jack Daniel's Old No 7 logo above the Coca-Cola logo, and both traditional and sugar-free versions will be offered. An initial launch is planned for Mexico later this year, with a global rollout coming afterwards, and the drink will typically clock in a 5% ABV, although this will vary by market. Can't wait to try it? See the recipe for the classic drink below.
Ingredients:
2 oz. Jack's Daniels Old No. 7 Tennessee Whiskey
4 oz. Coca-Cola (or Coca-Cola Sugar Free)
Instructions:
Fill a highball glass 3/4 way with ice. Pour Jack Daniel's over ice. Top with Coca-Cola. Garnish with a lemon wedge (if desired).