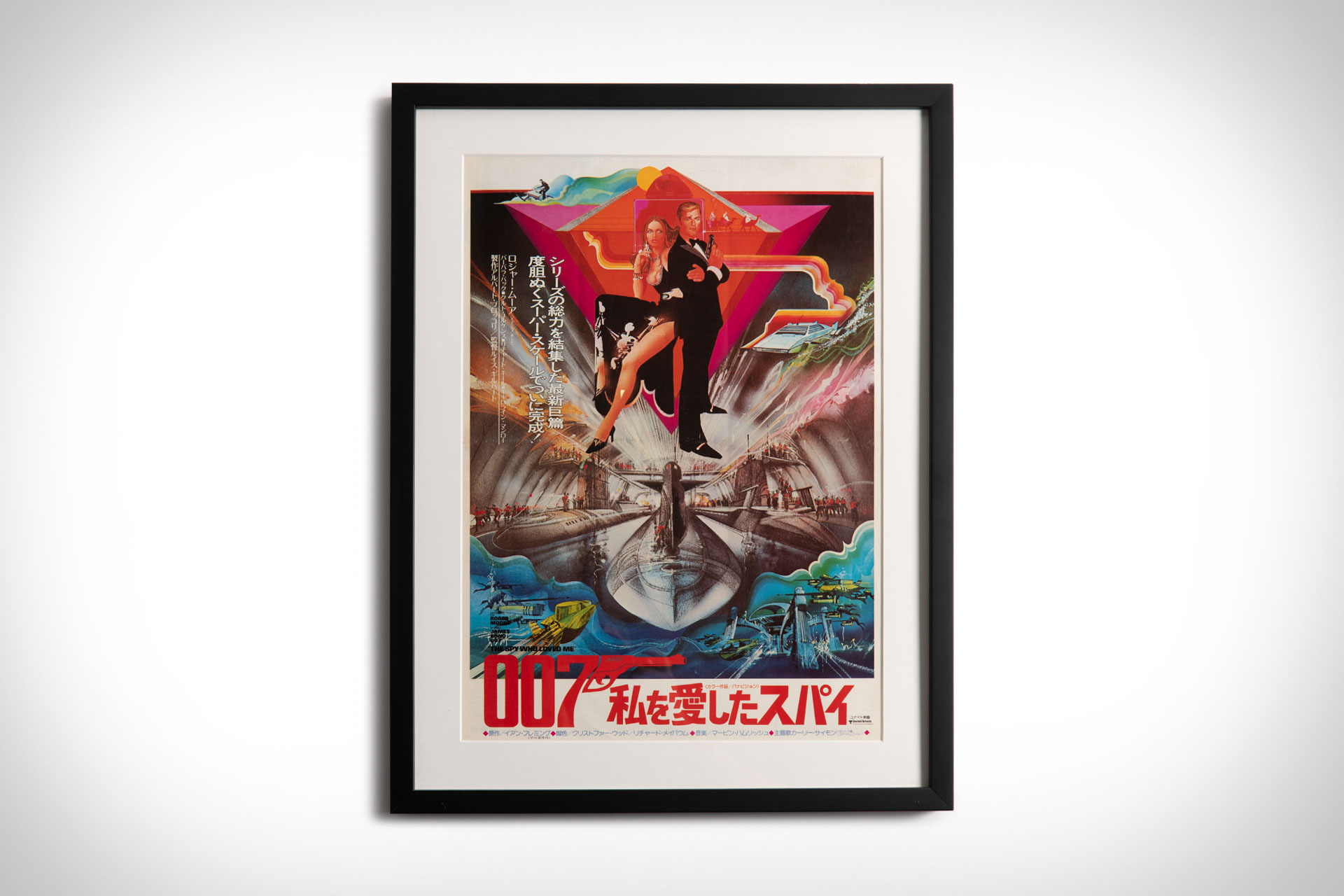 With set pieces so big it required the construction of a new building — the aptly-named 007 stage at Pinewood — to the famous Lotus Esprit submarine, The Spy Who Loved Me was a welcome return to form for the Bond franchise and perhaps the best of Sir Roger Moore's turns. This vintage poster is from the film's Japanese release and features a host of illustrations showing some of the key moments. Included in those are a trip to Egypt, the aforementioned Lotus, submarines (of the non-automotive type), and the villain Karl Stromberg's underwater base, Atlantis. Only one was procured by Uncrate, it's in good condition for an item of its age, and it arrives in a custom frame with an acid-free mat and backing and a UV protective acrylic cover.
Poster Dimensions: 18" x 14" / Frame Dimensions: 24.5" x 18.75"
Sold out. Sign up below to be notified if this item returns.