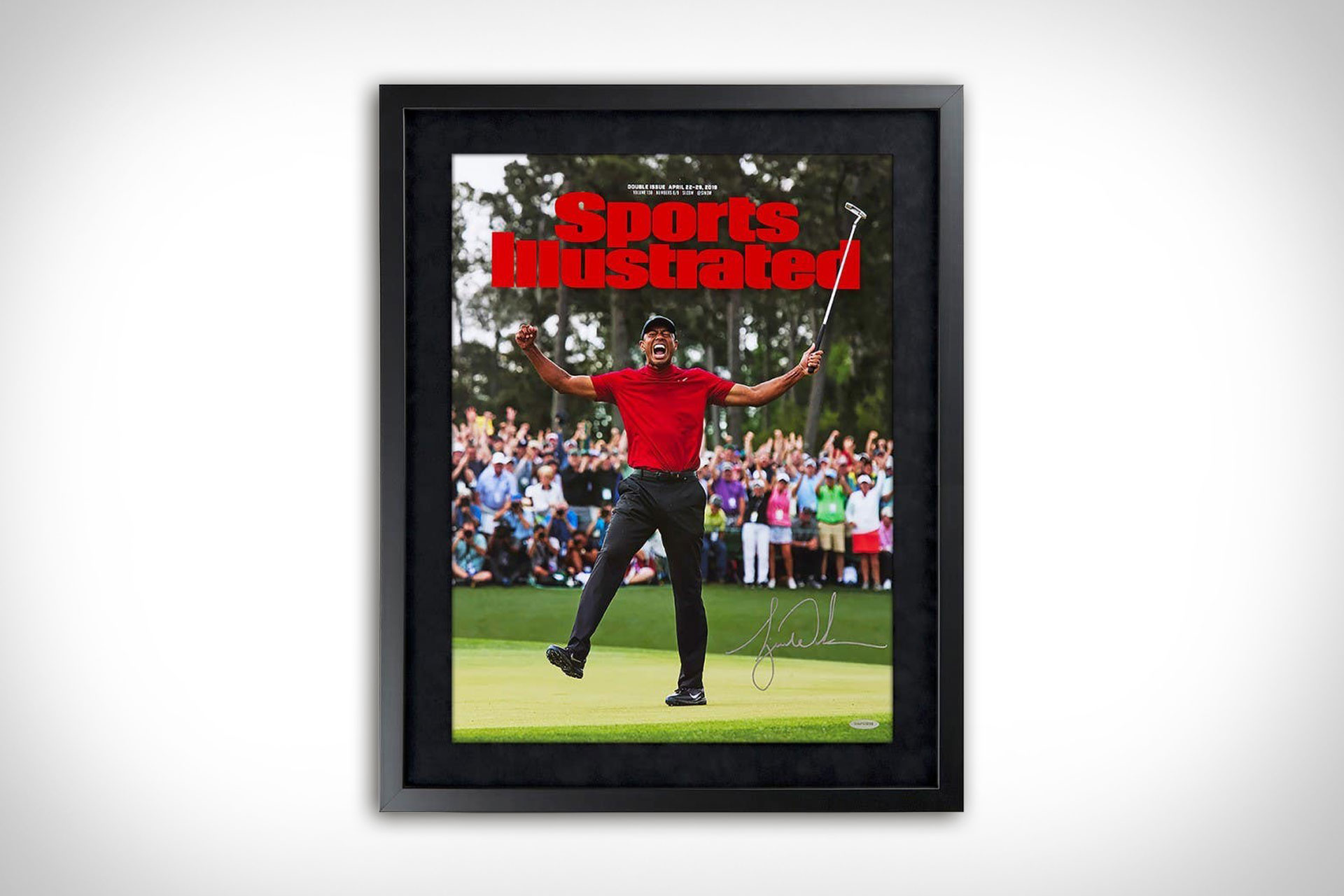 "The return to glory," Jim Nance said as Tiger Woods' ball rolled into the cup on the 72nd hole to seal his win in the 2019 Masters. As the crowning achievement of one of the most remarkable comebacks in sports history, the moment was featured on the cover of the following week's Sports Illustrated. This reprint of the April 22-29, 2019 double issue's cover has been signed by Eldrick himself in silver paint pen, with his signature deemed authentic by virtue of Upper Deck Authenticated's Five-Step Process. The print arrives in a solid black wood frame, surrounded by a black suede mat.
Print Dimensions: 15" x 20" / Frame Dimensions: 19" x 24"
Sold out. Sign up below to be notified if this item returns.