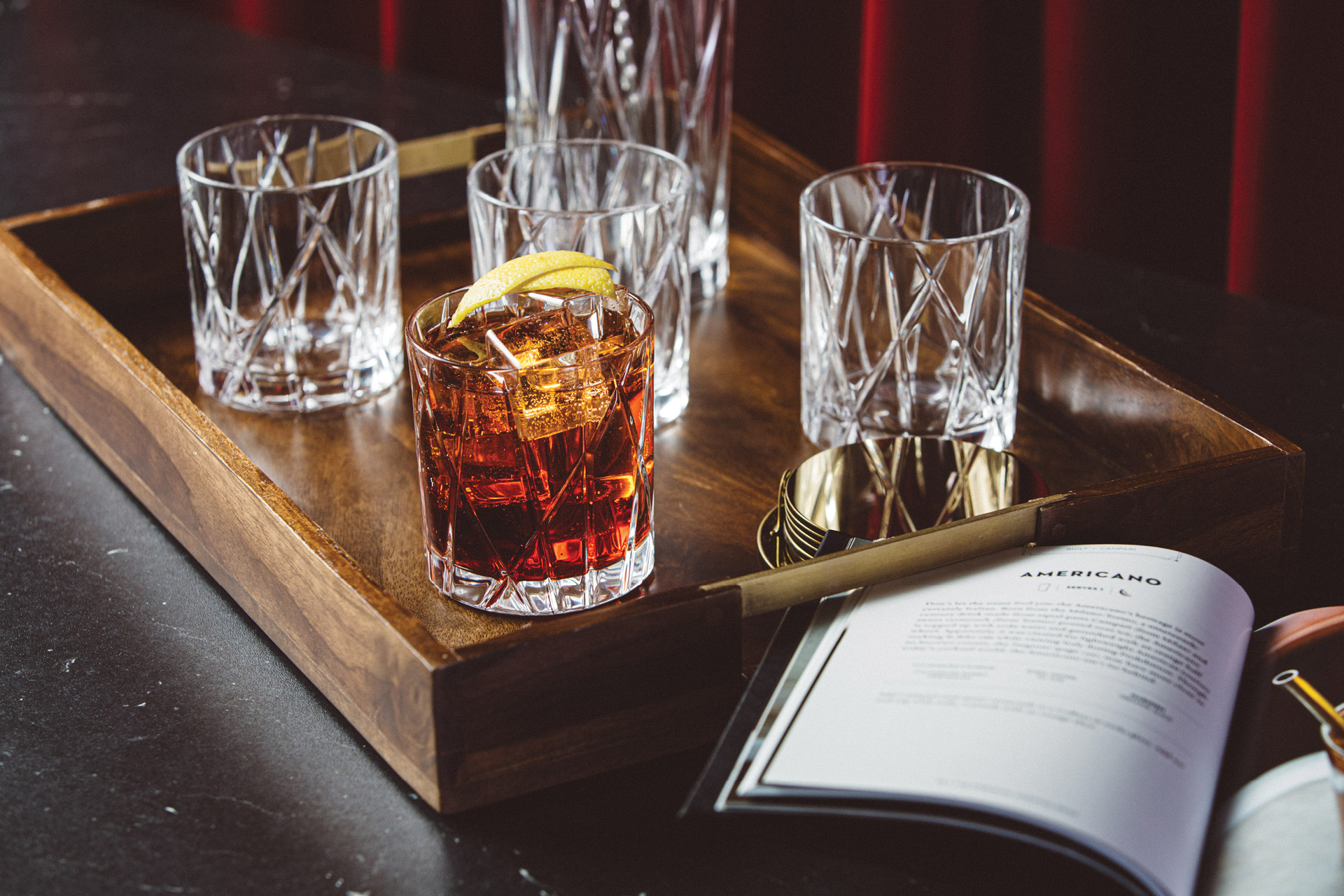 The predecessor to greatness, the foundation of flavor, the backbone of bitter leisure. Think iconic, think Negroni, but low proof. The Americano is great for backyard grilling or sessionable TV time since it lacks the splash of gin.
Ingredients:
1.5oz Campari
1.5oz Sweet Vermouth
3oz Soda
Gear:
Orrefors City Old Fashioned Glasses
Orrefors City Mixing Glass
Cocktail Codex book
Instructions:
Stir all ingredients in a mixing glass and strain into a glass over new ice. Garnish with an orange slice.