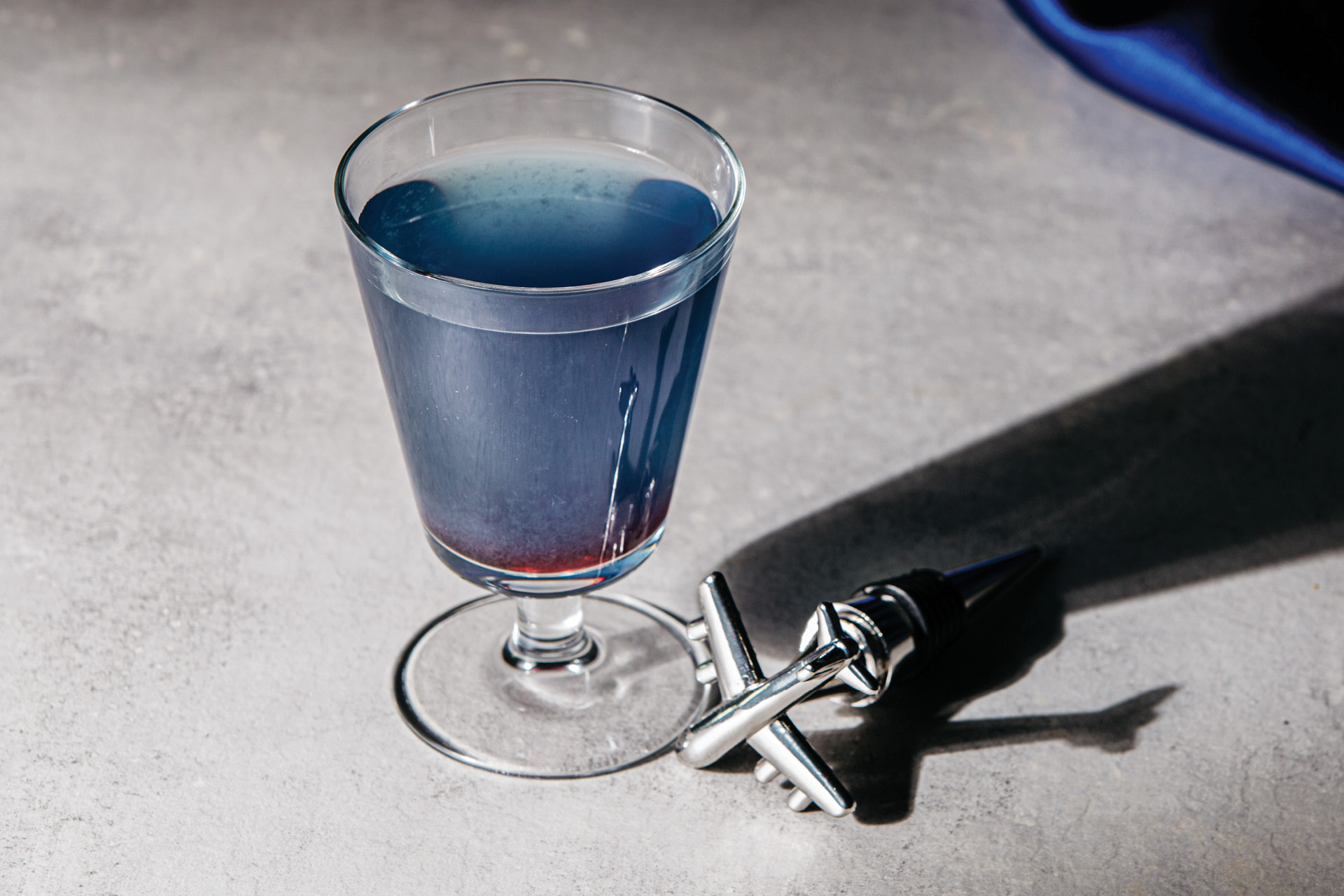 Once described as "the only blue drink you should ever consume," this cocktail makes a remarkable flight path to reach a balanced, fresh destination each and every time. Gin and lemon already make it as great friends, so the addition of cherry liqueur and floral Creme de Violette make this a floral and bright cocktail ready for takeoff.
Ingredients:
1.5oz Gin
.5oz Lemon Juice
.5oz Crème de Violette
.25oz Luxardo
Gear:
Jet Bottle Stopper
Instructions:
Shake all ingredients in a shaker with ice. Strain and serve up, garnished with a lemon peel and dropped cherry.