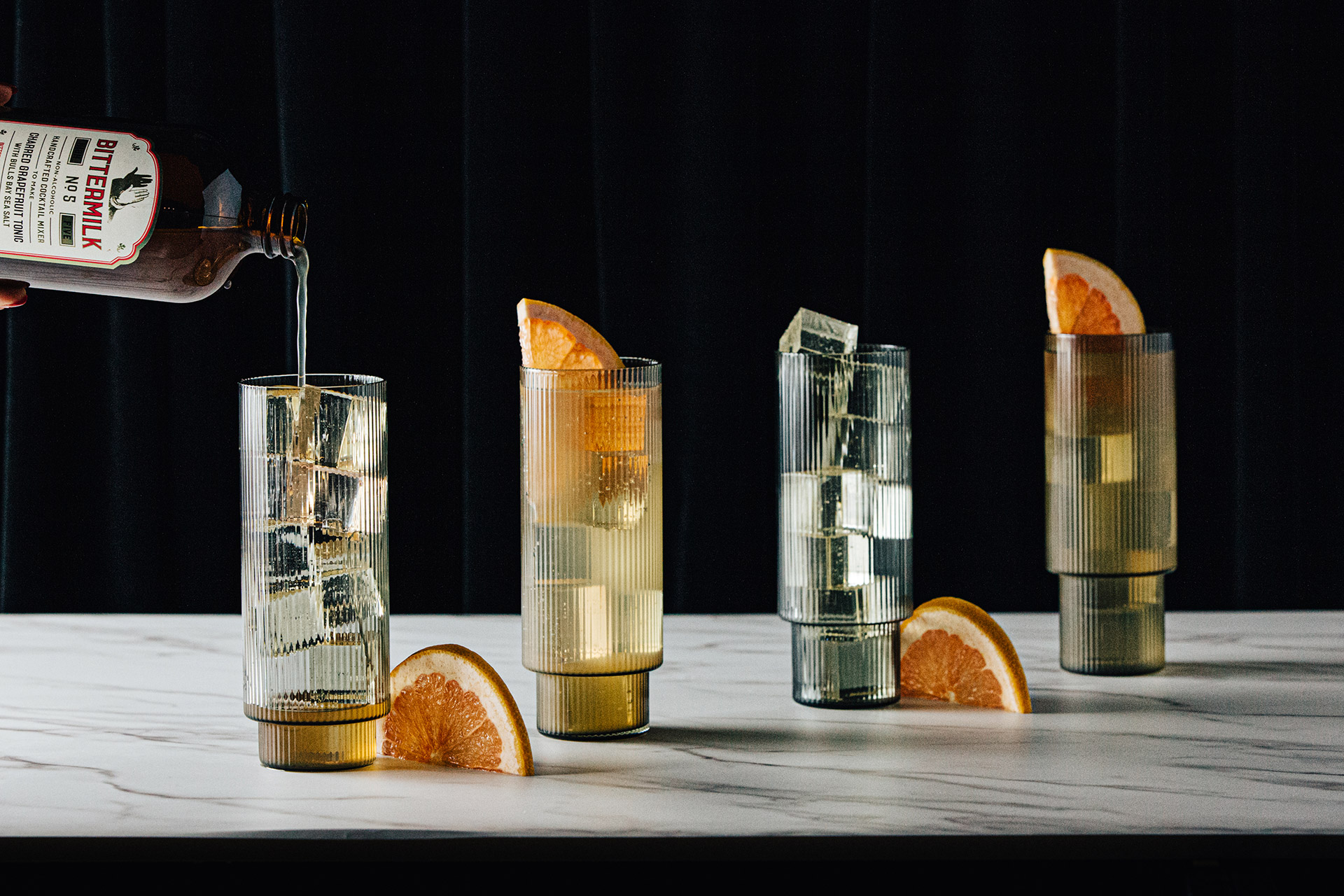 We wouldn't be where we are in life without the discovery of fire, and now that we've evolved a little bit we can celebrate fire in its more flavorful, less primitive sense. Fire brings the natural sugars to the surface when it comes to everything from wood to peppers and citrus, which makes this charred approach to the margarita a celebration of the flame and flavor.
Ingredients:
2oz Vodka
2oz Bittermilk Charred Grapefruit Tonic Syrup
Soda water
Instructions:
Build over ice equal parts syrup, vodka, and soda water in a tall glass. Garnish with a citrus wedge of your choice.