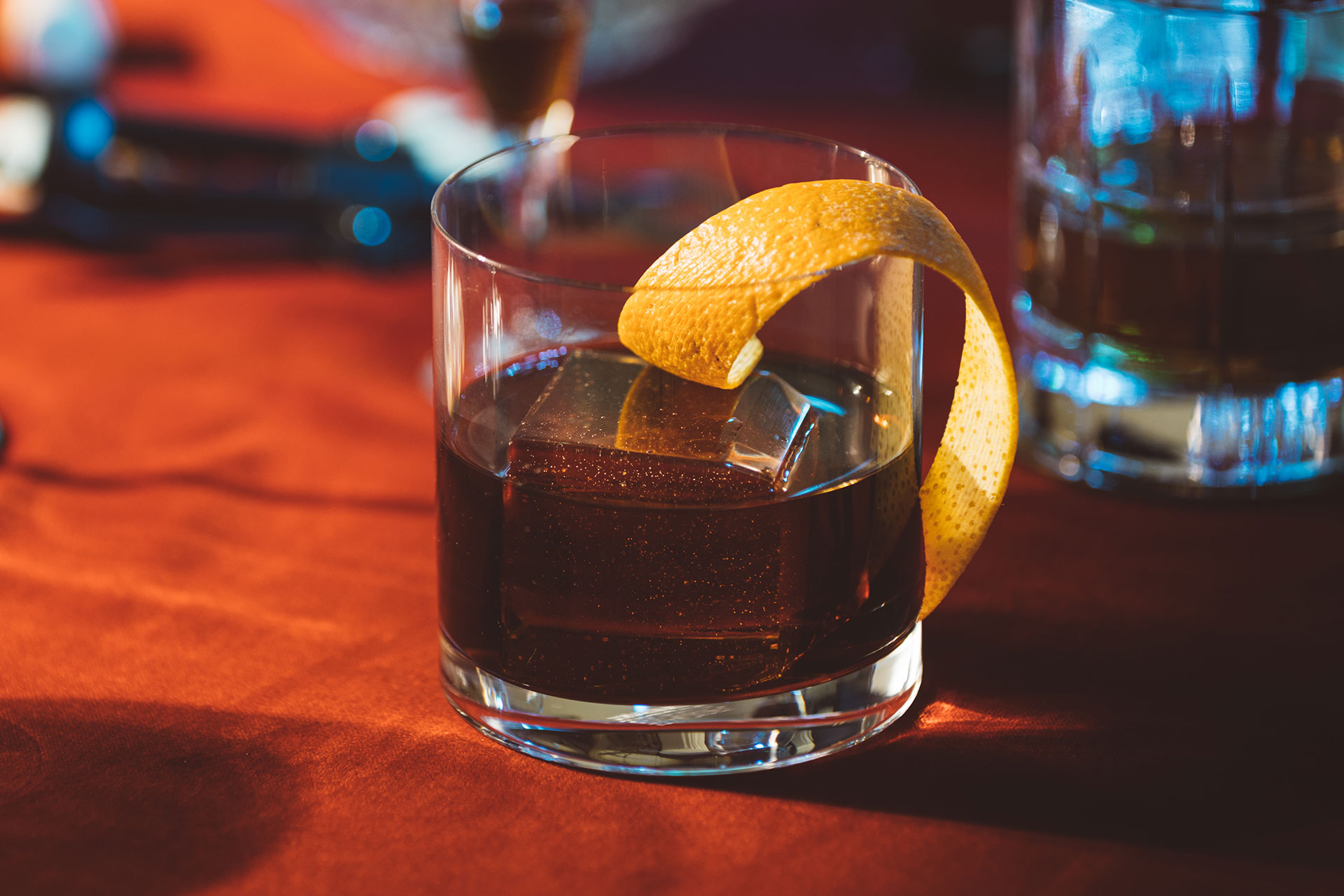 This Bitter Housewife take on the Manhattan lets their delectable aromatic bitters do the talking, as they bind the whiskey and vermouth into a delightful harmony. With a flavor like this, it's okay to go a little heavy handed with the dashes.
Ingredients:
2oz Bourbon or Rye
1oz Sweet Vermouth
2ds Angostura Bitters
1ds Orange Bitters
Instructions:
Stir all ingredients in a mixing glass with ice, then strain into serving glass. Garnish with a long orange peel and cocktail cherry.