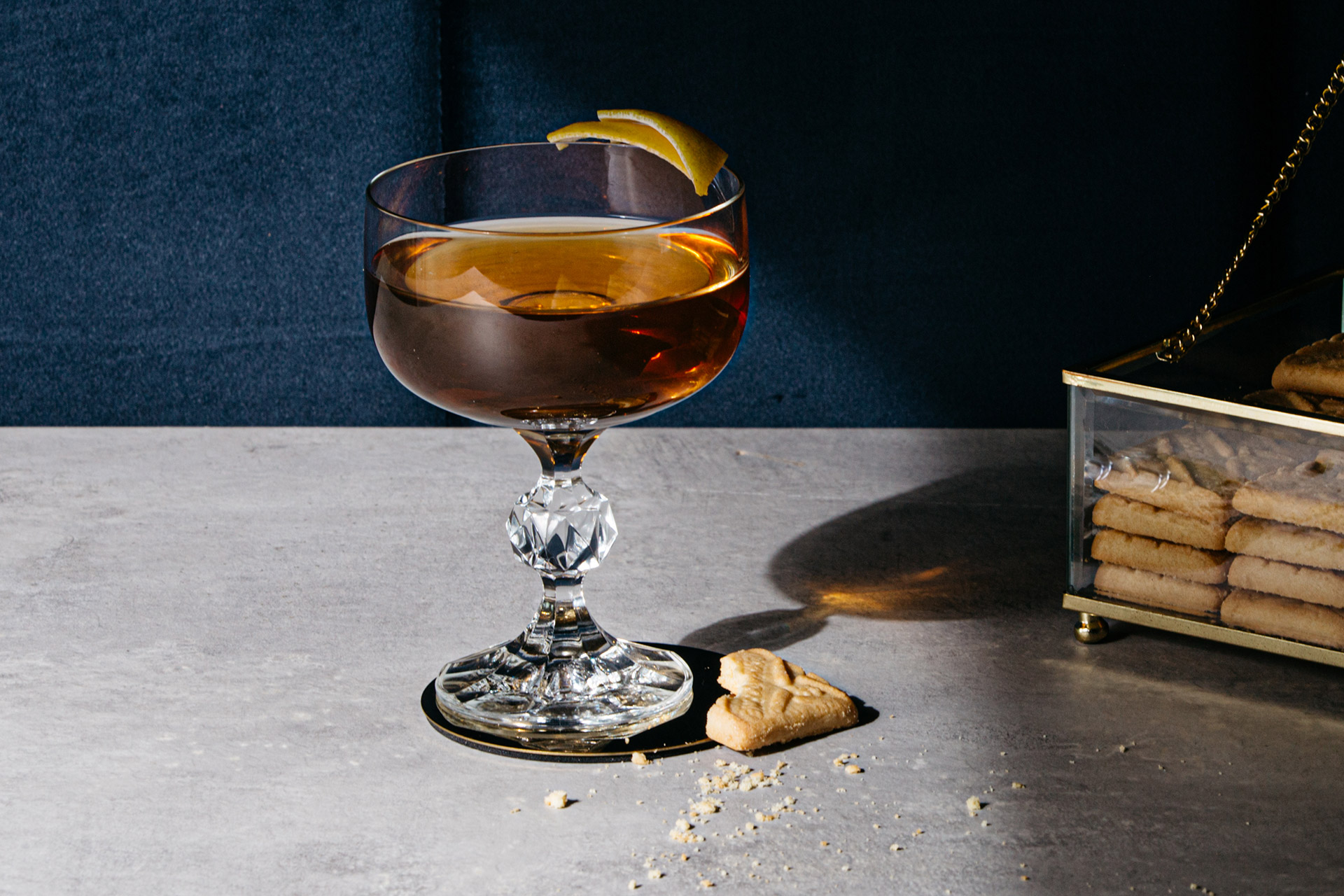 A cocktail so good and balanced it warranted being named after the Scottish poet. A luxurious mix of peaty scotch and velvety benedictine makes this a solid choice for after-dinner sipping. Find a chair, a favored book of poetry, and enjoy accordingly, perhaps as part of a Burns Night celebration on January 25th.
Ingredients:
1.5oz Blended Scotch
1.5oz Sweet Vermouth
1 barspoon Benedictine
Instructions:
In a mixing glass, stir all ingredients with ice and strain into a chilled coupe glass. Serve up and garnish with a lemon peel and shortbread cookie.