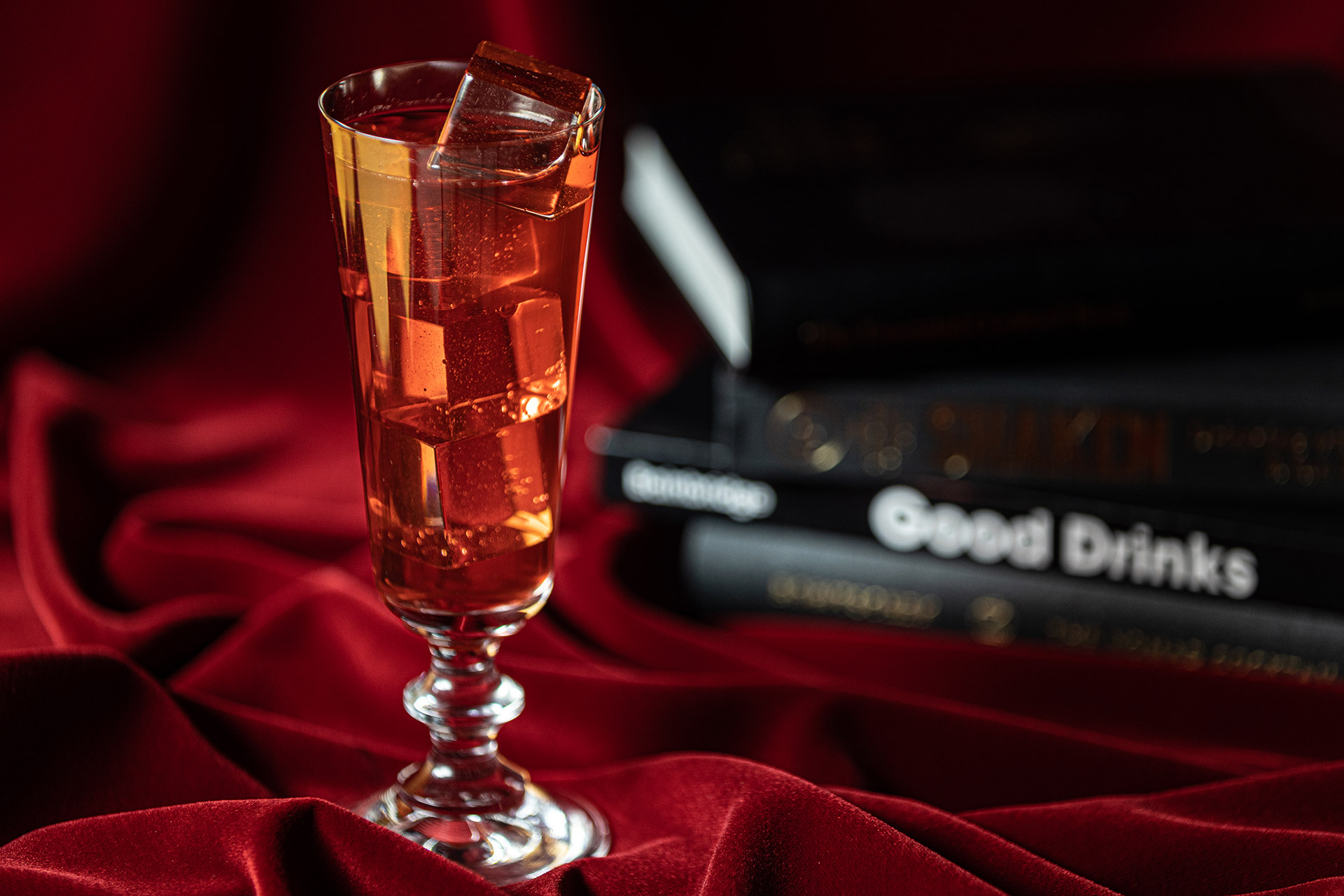 The days of the mocktail are gone. You no longer need to just order a drink without alcohol that just looks like what you usually drink. With more inventive N/A options you can order with confidence for flavor, especially when they contain robust flavors such as shiso.
Ingredients:
2.5oz Chilled Shiso Tea
2.5oz Citrus Tonic
Shiso leaf, for garnish (optional)
Shiso tea:
1 1⁄3 cups packed fresh red shiso leaves
2⁄3 cup packed fresh green shiso leaves
4 large fresh basil leaves
10 fresh mint leaves
Pour 2 cups of water into a small saucepan and bring to a boil over medium-high heat. Add the red and green shiso leaves, the basil leaves, and the mint leaves, stir to submerge the herbs, decrease the heat, and gently simmer for 5 minutes. Strain the tea, pressing on the solids to extract as much liquid as possible. Discard the solids. Let the tea cool to room temperature, then chill thoroughly. Store in an airtight container in the refrigerator for up to 3 days.
Gear:
Good Drinks
Instructions:
Combine all the ingredients in a glass with ice. Garnish with a shiso leaf if desired.