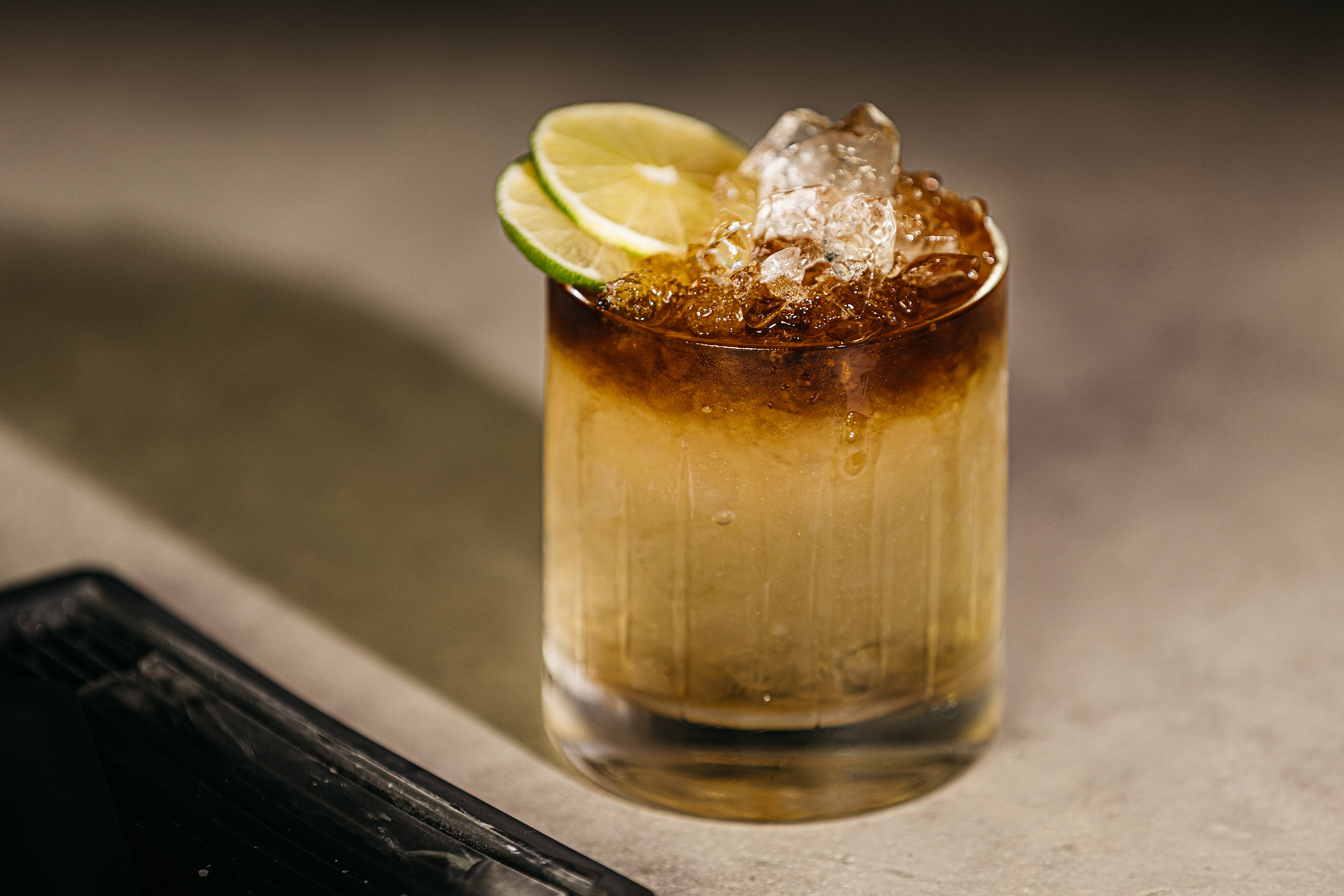 This is a flavorful expression of rum and island-inspired flavors for those looking to sip slowly of handpicked rums without diving fully into the tiki experience. No need for overt garnish, or expressive glassware. Keep it simple, keep it time-honored.
Ingredients:
1.5oz Dark Rum
.5oz Falernum
.5oz Lime Juice
.75oz float Blackstrap Rum
Instructions:
Combine all ingredients in a glass, stir, and fill with crushed ice. Garnish with a lime wheel.
Gear:
Crushed Ice Tray