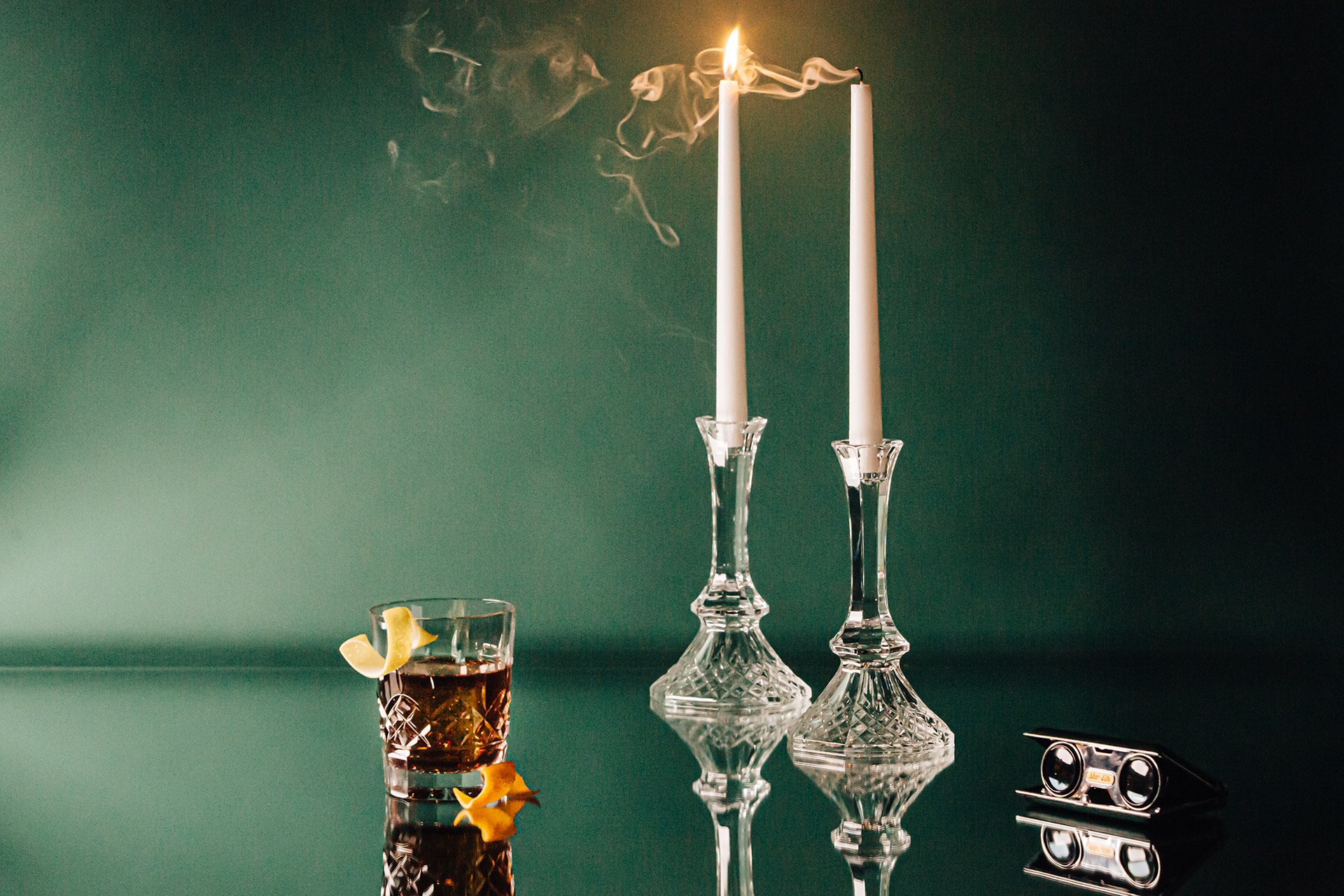 Have you ever been in a room or a meeting during a brainstorming session and everything just clicks? Everyone keeps bringing better ideas to the table until you feel unstoppable? That has to be the way all the ingredients in the mindmeld of a cocktail feel upon being mixed.
Ingredients:
.75oz Calvados
.75oz Bourbon
.75oz Rye Whiskey
.75oz Cognac
2ds Mole Bitters
1 Barspoon Rich Simple Syrup
Instructions:
Stir all ingredients in a mixing glass and strain into a glass over new ice. Garnish with lemon and orange twists.