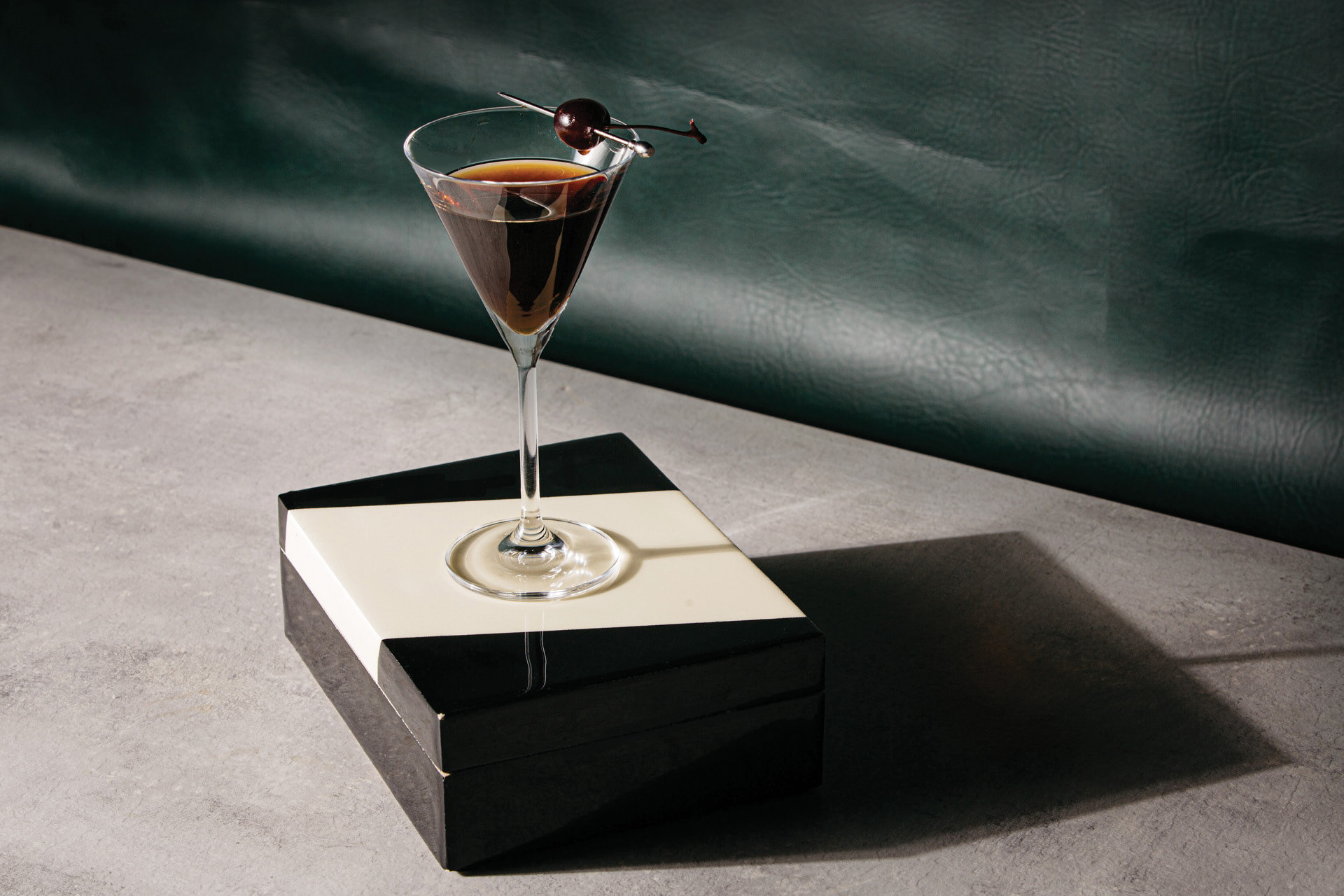 You probably left snakebites in your past — and if you haven't you should — so it's time to upgrade to the Diamondback. It still packs a punch but has mellowed over time. Just like you.
Ingredients:
1oz rye
0.5 Calvados
0.5oz yellow chartreuse
0.5oz chilled water
Instructions:
In a mixing glass, stir all ingredients with ice and strain into a chilled glass. Serve up and garnish with a picked cherry.