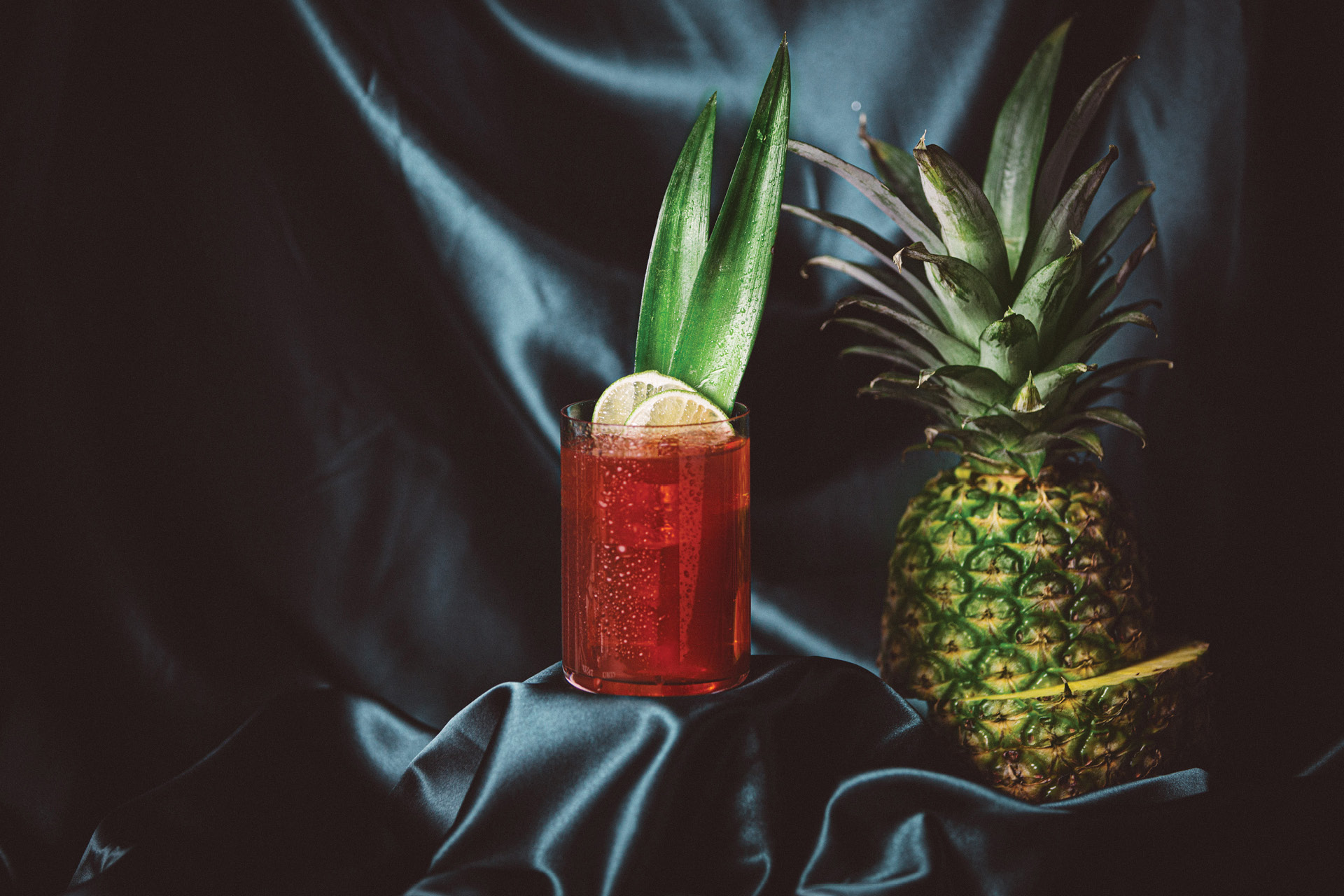 You don't always think "bitter" when you think summer refresher, but every flavor has its place. Notes of orange pith, rhubarb, and grapefruit peel pair nicely with fresh pineapple and lime for a crisp bitter zing. Softened slightly with blackstrap rum, the Jungle Bird is your go-to in the sun cocktail when you are craving a Negroni but also don't want to give up your lounge chair.
Ingredients:
1oz Blackstrap Rum
1oz Pineapple Juice
.75oz Campari
.5oz Lime Juice
.5oz Simple Syrup
Instructions:
Combine all ingredients in a shaker. Shake, strain, and serve up in an old fashioned glass. Garnish with pineapple staves and tropical fruit.
Gear:
Waterford Crystal Elegance Double Old Fashioned Glass
Featured in The Nomad Cocktail Book.