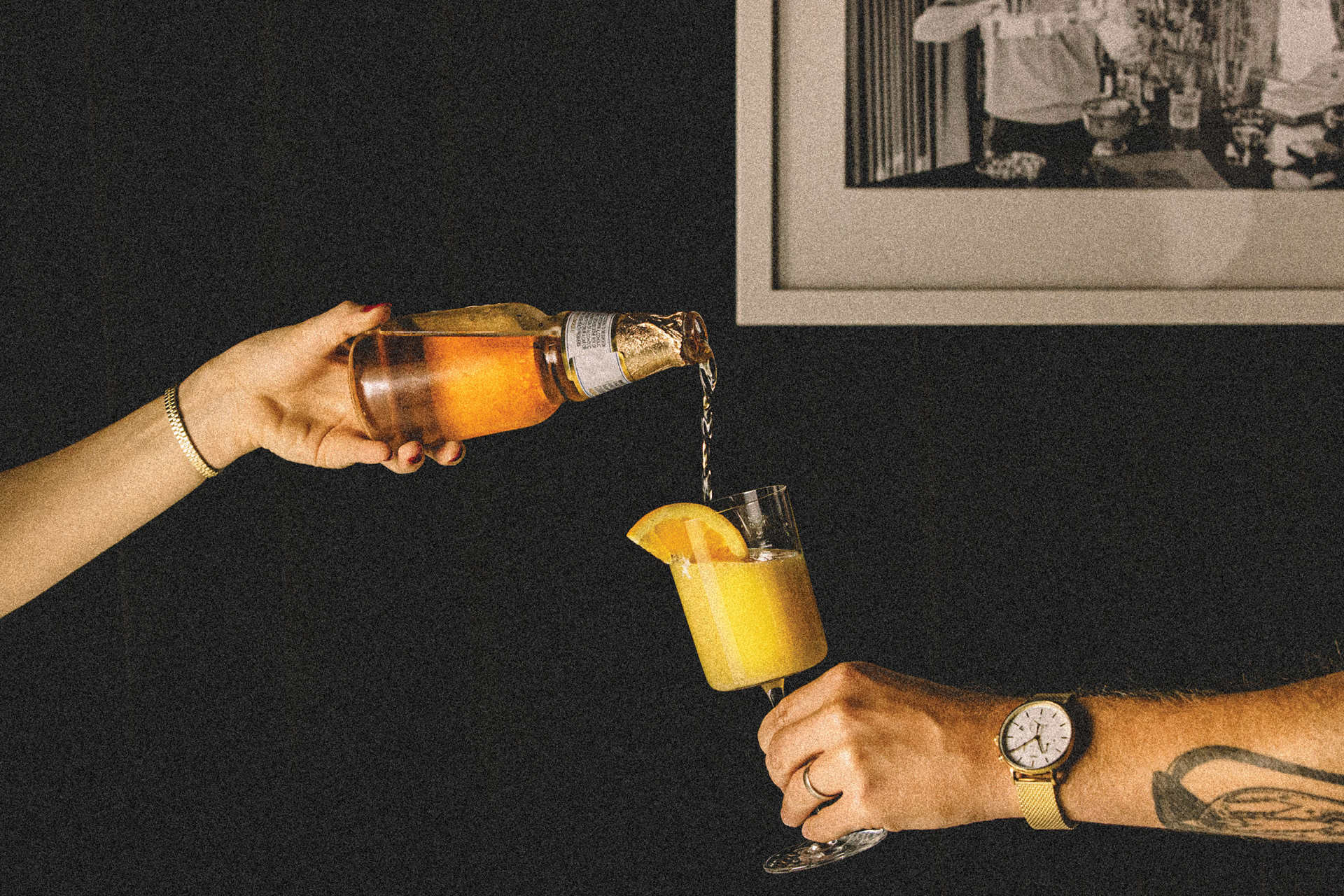 This simple weekend sipper can usually be concocted even if you haven't been to the grocery store in weeks. If you have some oranges lying around, and a lager or two rolling around the fridge then you're on the right track. Fresh squeezed OJ is going to give you the added fluff that's good for texture, but simply cracking open a carton will do the trick. Got a big brunch? This recipe can be batched, just follow a 2:1 beer to OJ ratio.
Ingredients:
6oz of your favorite lighter beer (Blue Moon, Oberon, Corona are a few recommendations)
3oz orange juice
Gear:
Frank Sinatra Pouring A Drink Framed Print
Instructions:
Add orange juice to flute and top with beer. Garnish with an orange slice.