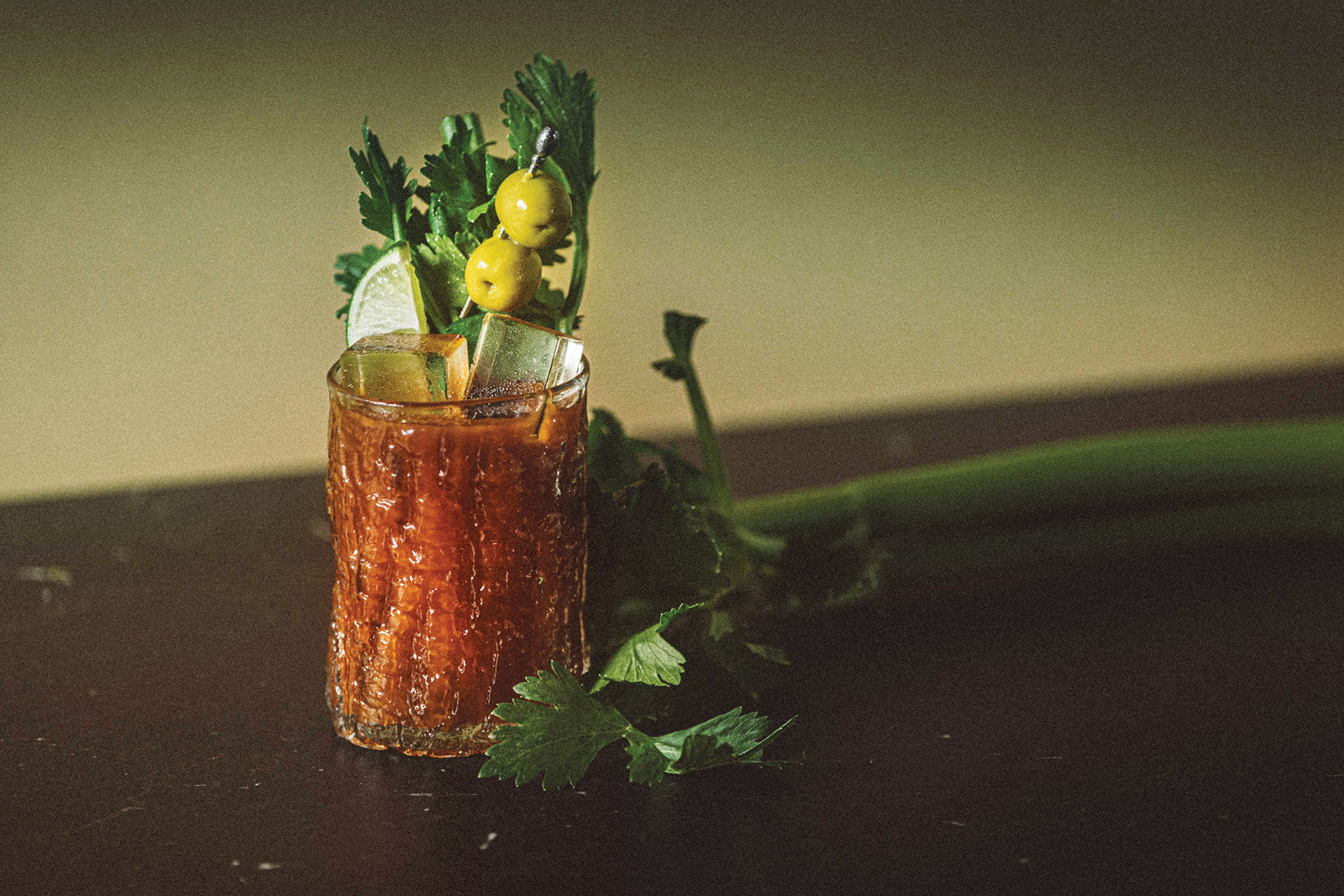 Mezcal adds a touch of smoke to this brunch staple with hints of dried grapefruit. The smokiness doesn't overpower as it resembles more of a grill smoke than the rainy day fire smoke you get from scotch.
Ingredients:
2 oz. mezcal
4 oz. tomato juice
0.5 oz. lemon juice
0.5 tbsp prepared horseradish (to taste)
4 dashes Worcestershire sauce
3 dashes Tabasco hot sauce (to taste)
Pinch celery salt
Fresh ground black pepper
Instructions:
Combine all ingredients in a glass over ice. Stir and garnish with cucumber, lime, and whatever else seems fitting.
Gear:
Vitrelux Stump Cocktail Set
Featured in Viva Mezcal.