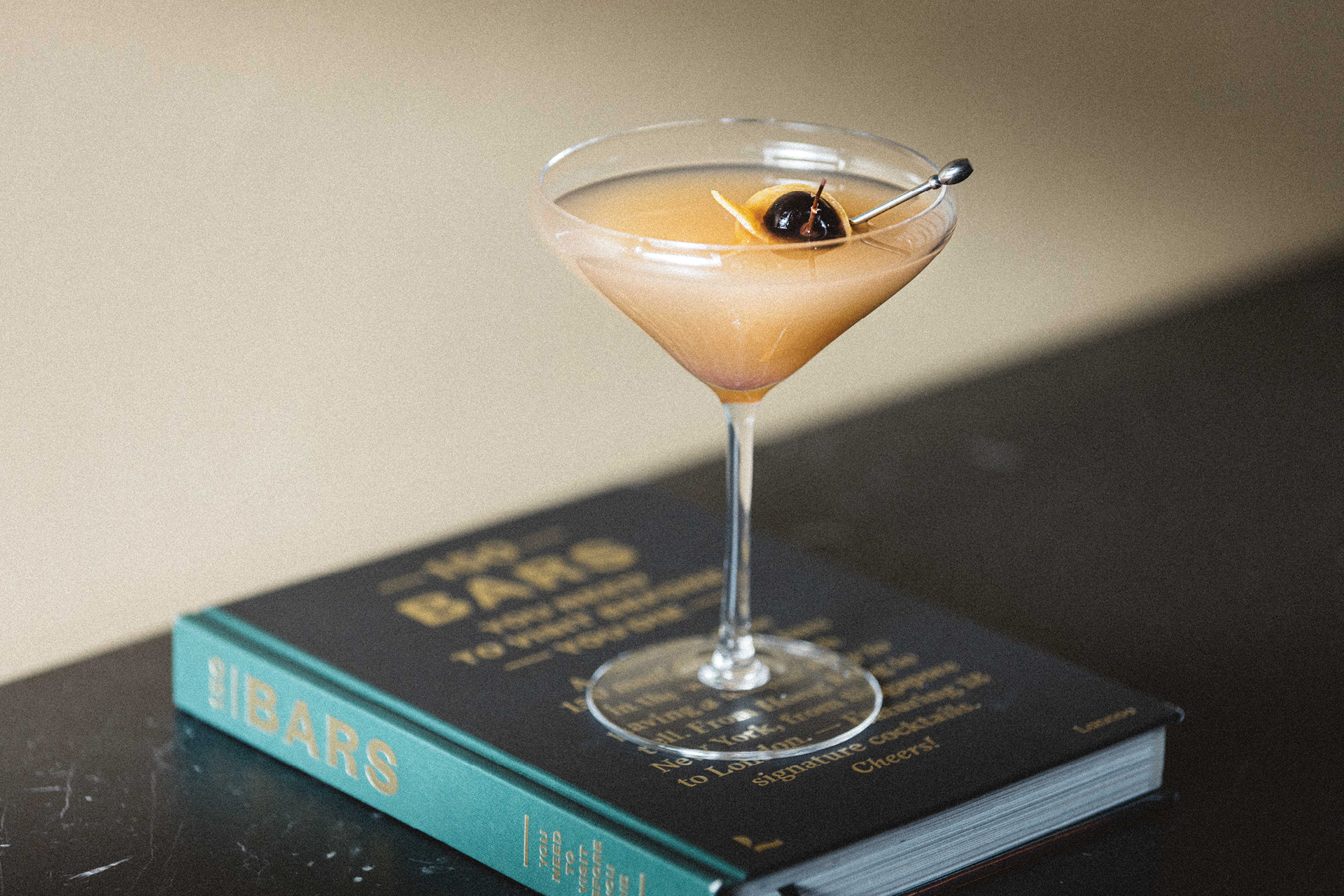 Inspired by the Hemingway Bar featured in 150 Bars, The Hemingway Daiquiri is a cut of freshness so well crafted that if you close your eyes after taking a sip you can almost hear the waves of Key West, and taste the salt on your lips. A couple of these might not lead to the next great novel, but maybe give it a shot, someone has to be the next Hemingway; why not you?
Ingredients:
1.5oz White Rum
.75oz Grapefruit Juice
.5oz Lime Juice
.25oz Luxardo
Instructions:
Combine all ingredients in a shaker. Shake, strain, and serve up with a grapefruit peel.