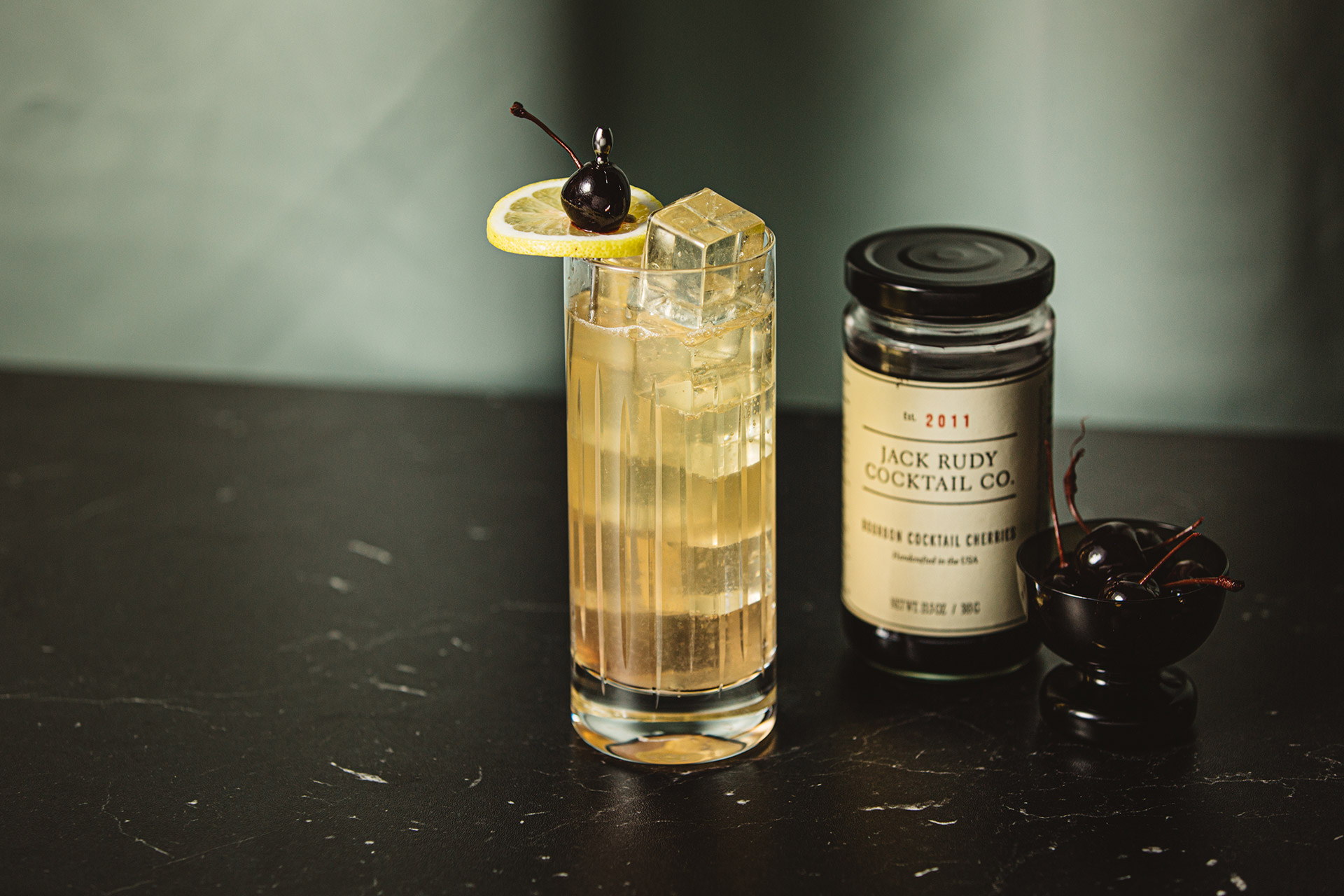 If the name Tom Collins started as a prank to send unknowing patrons into a bar asking for a man who didn't exist, then the John Collins had to have started from a firm hold on a bartop saying "the man is here, and I'd like to speak to him." Genever replaces gin in this robust and bubbly mix of conviction.
Ingredients:
1.5oz Genever or Gin
.75oz Lemon Juice
.75oz Simple Syrup
6oz Soda
Instructions:
Build all ingredients in a glass with ice, stir gently to combine. Garnish with lemon wheel and cherry.