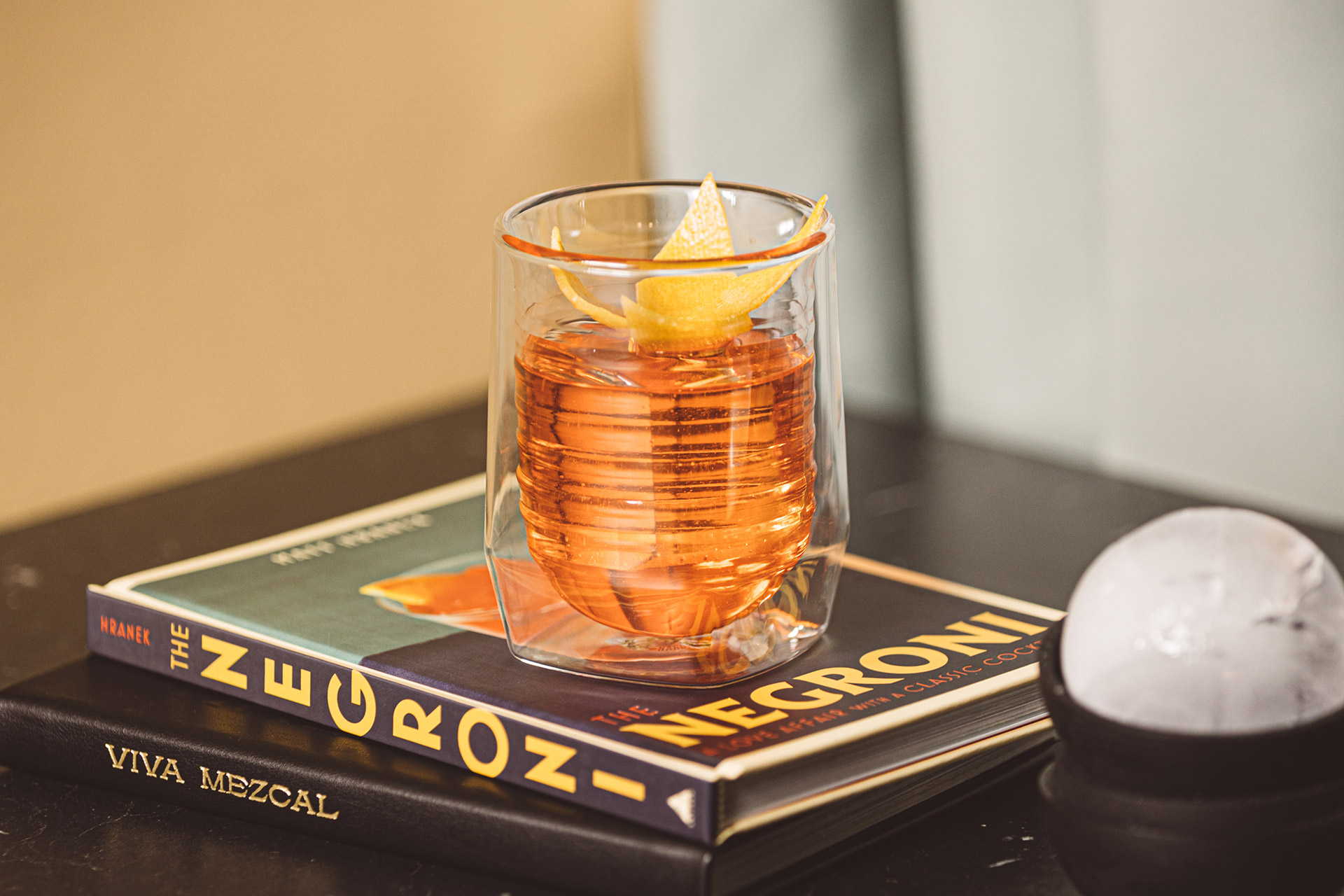 Mezcal has the magic touch, turning anything in its path into a well-worn classic. The mix of smoky agave with dry vermouth brings a lightness to the classic mix but replaces vanilla flavors with grapefruit and orange. Pair this with ceviche and patio hangs.
Ingredients:
1 ounce mezcal
1 ounce Campari
1 ounce dry vermouth
Instructions:
Stir all ingredients in a mixing glass and strain into a glass over new ice. Garnish with a citrus peel.
Gear:
The Negroni: A Love Affair with a Classic Cocktail
Viva Mezcal
Duo Cocktail Glass