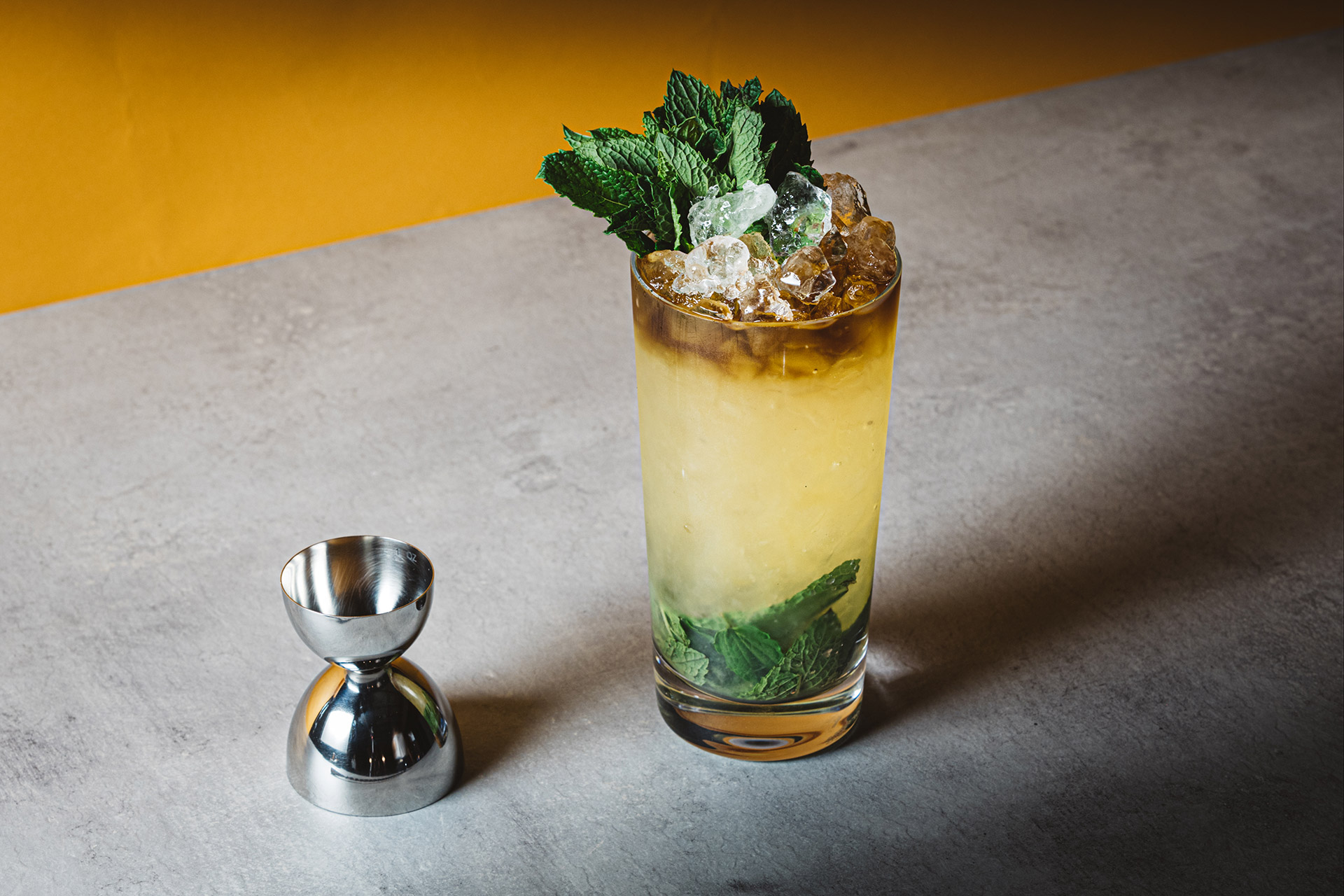 Mint takes the stage with this swizzled and fresh rum cocktail. Swizzling allows you to get the best aromatic from the mint without bruising and releasing any undesirable bitter flavors. Fragrant, and refreshing.
Ingredients:
2oz rum
0.75oz lime juice
0.5oz simple syrup
2ds angostura bitters
Mint leaves
Instructions:
Lightly muddle mint with rum in the base of the glass. Add the other ingredients plus crushed ice to fill the glass about two-thirds full and swizzle with a barspoon. Add more crushed ice to fill the glass and garnish with a mint sprig.
Gear:
Waterford Crystal Elegance Hiball Glasses
Crushed Ice Tray