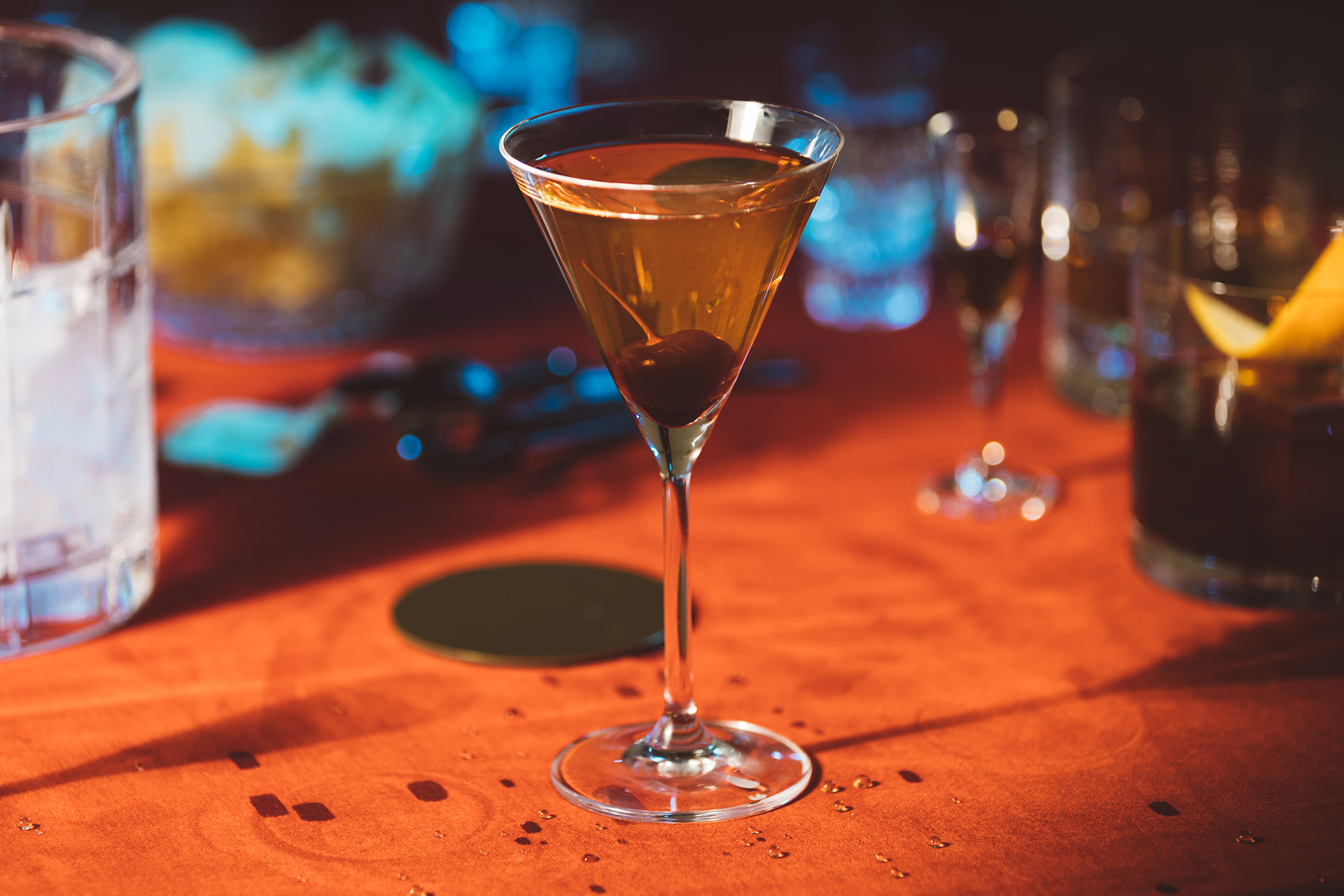 Mixing up a Remember The Maine with its French meets Creole backbone allows enough pomp and sophistication to make it feel normal to bust out the leatherbounds and read up on where this cocktail gets its name.
Ingredients:
2oz Rye Whiskey
.75oz Sweet Vermouth
.25oz Cherry Heering
3ds Absinthe
Instructions:
Stir all ingredients in a mixing glass and strain into a glass over new ice. Garnish with a cherry.