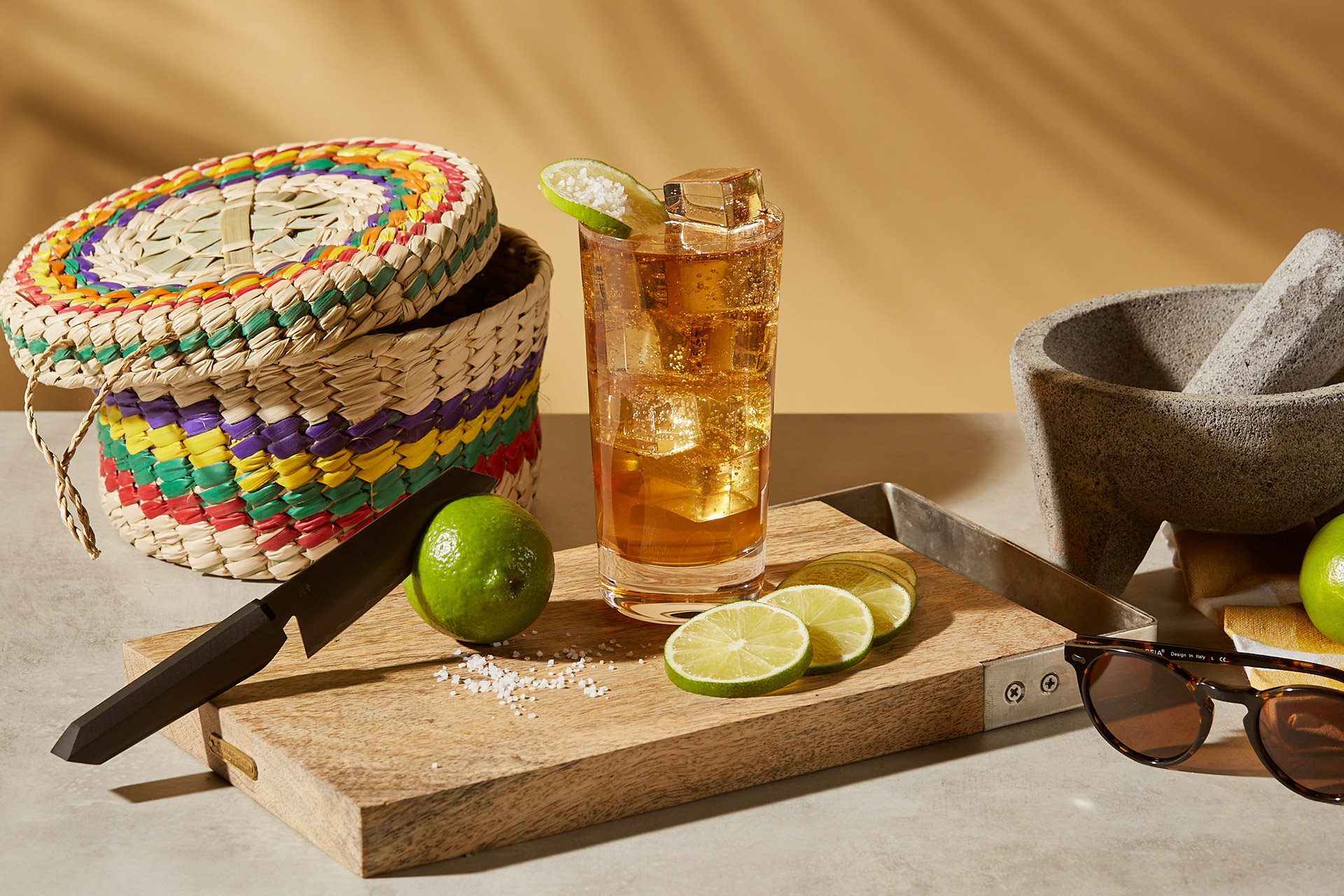 Make sure your lime is fresh, your salt is rocky, and your coke is Mexican. As long as you have all that, and a trusty tequila at the ready, make yourself the Batanga. Created in the town of Tequila, this simple highball is as alluring as it is simple to make. If you head into town to visit the bar where it was created, you might even see your drink get stirred with a knife.
Ingredients:
2 oz Blanco tequila
0.5 oz Fresh lime juice
4 oz Cola
Instructions:
Rub the rim of the glass with a lime wedge and dip the glass into a shallow saucer of salt, shaking off any excess. Add ice to the glass, followed by the tequila and lime juice. Top with cola, stir to combine, and garnish with a lime wedge.
Gear:
Verve Culture Molcajete & Tortilla Basket
Hinoki E1 Paring Knife
Vintage Cutting Board
Waterford Crystal Elegance Highball Glasses