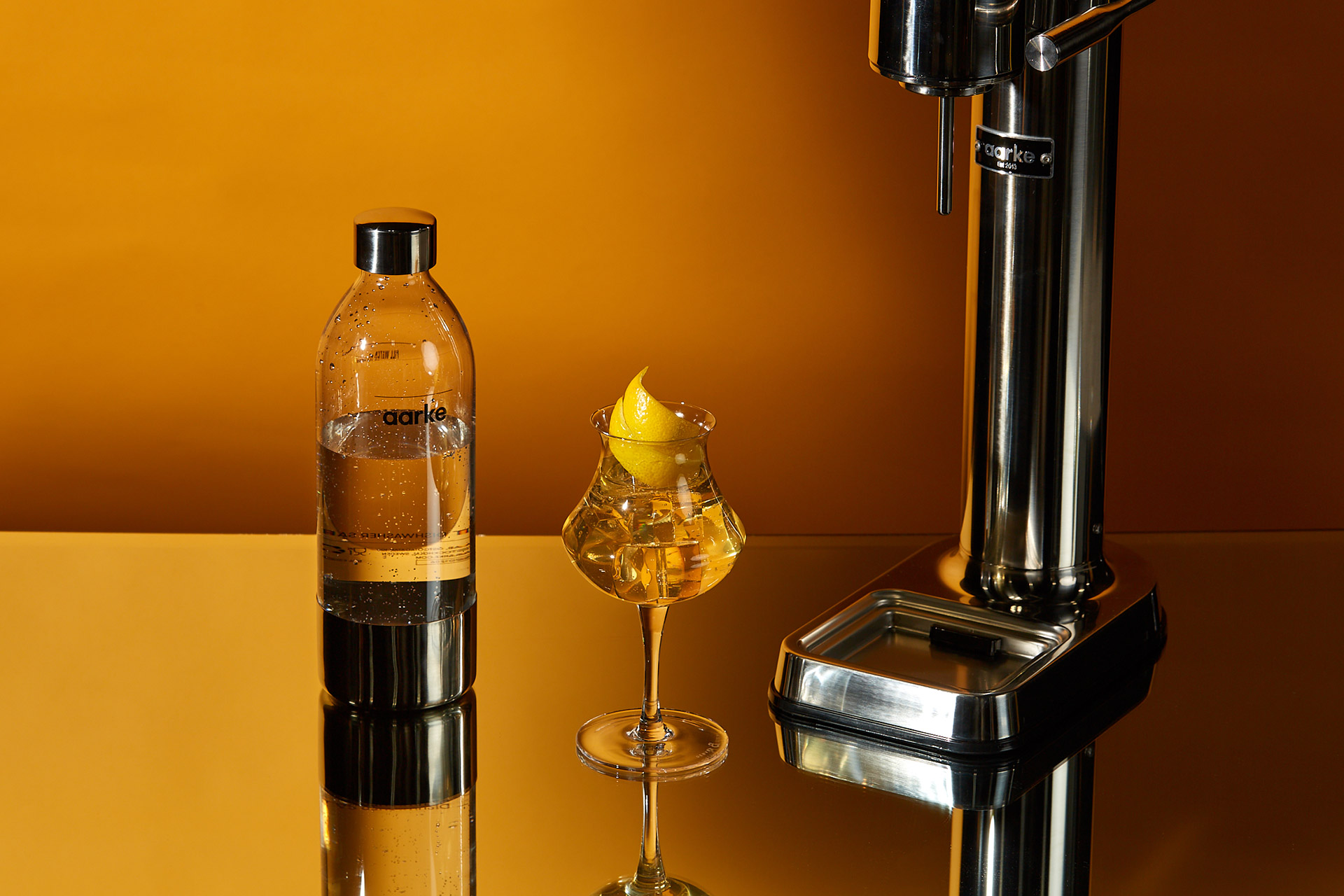 Verjus is the pressed juice of early crop unripened grapes, translated from the French as "green juice." Its bright, flavorful, and crisp flavor makes for a great base for non-alcoholic cocktails. Perfect in a Spritz, verjus allows you to still taste terroir and season for those times when you are taking the night off or just this round from drinking.
Ingredients:
2 oz White verjus
2 oz Soda water
2 oz Tonic water
Instructions:
Combine all ingredients into a spritz glass filled with ice and garnish with a lemon twist.
Gear:
Aarke Sparkling Water Maker
Source: Good Drinks.