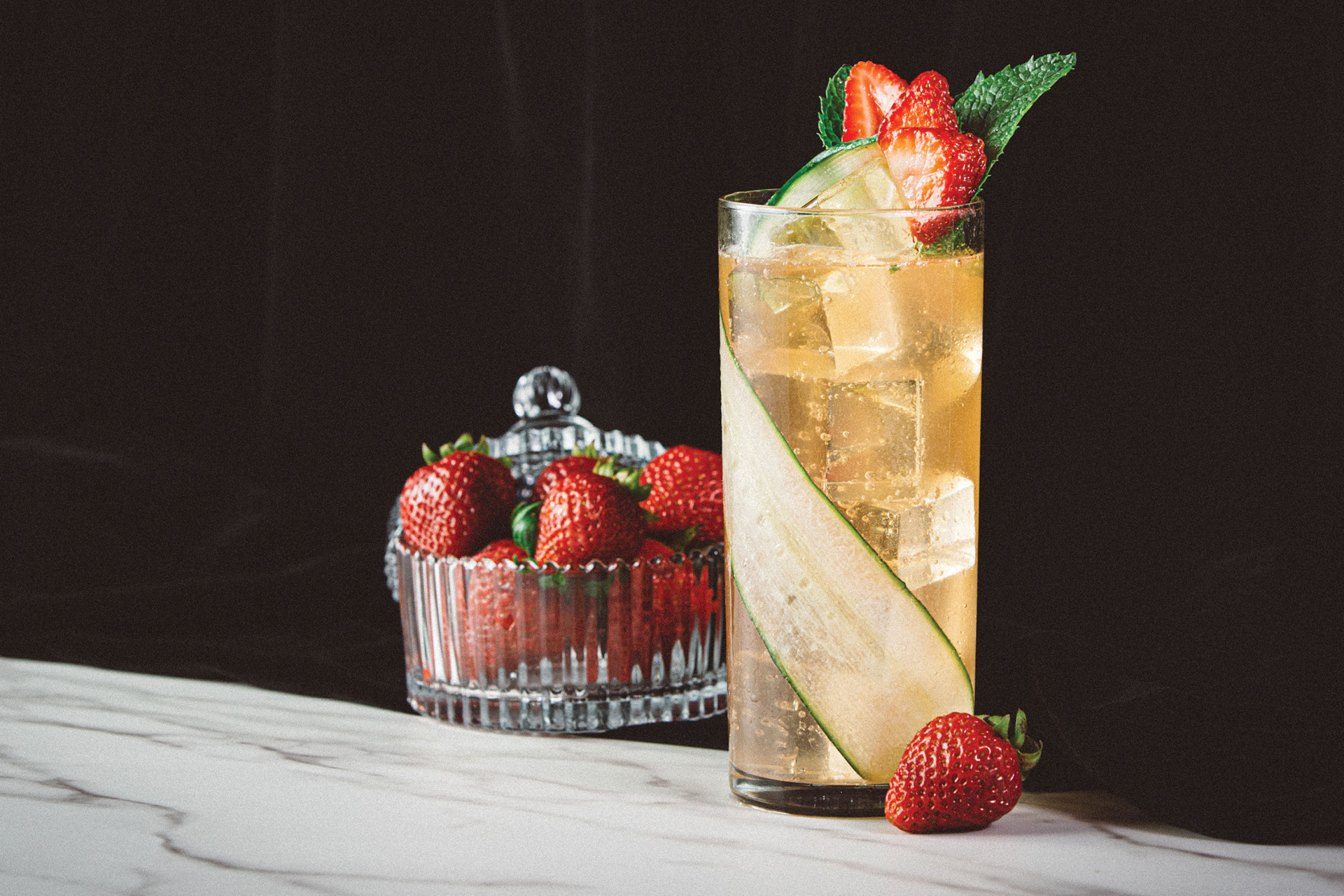 We can't say it'll taste better while watching Wimbledon, but it definitely won't taste worse. The Pimm's Cup is the outdoor garden version of the Bloody Mary and the unofficial drink of the tennis tournament, meaning the more overt the garnish, the better. Game, set, match.
Ingredients:
1.5oz Pimm's
.75oz Lemon Juice
.5oz Simple Syrup
6oz Soda/Ginger Beer
Instructions:
Combine all ingredients in a glass and gently stir. Add ice and garnish with cucumber, mint, and strawberries.