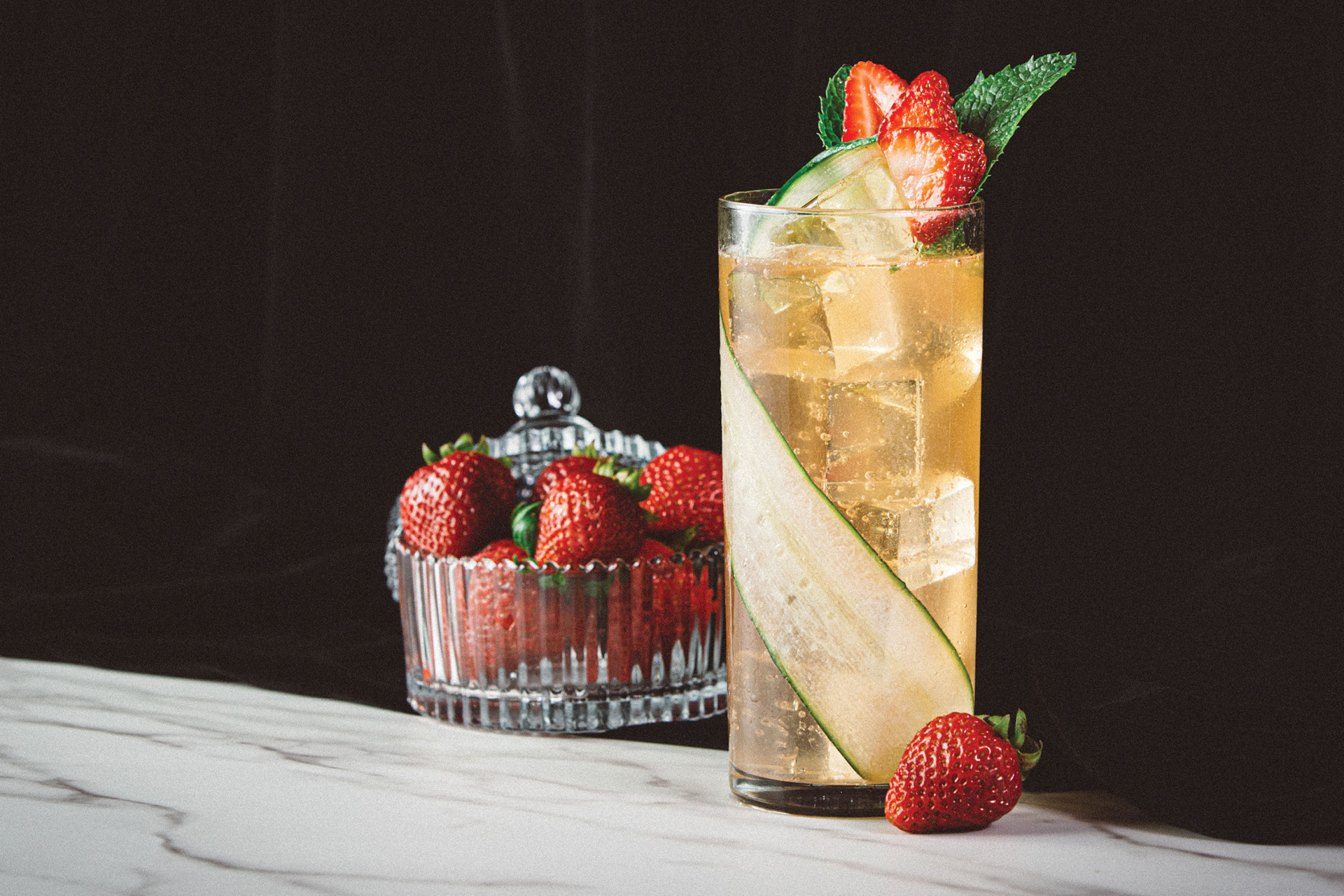 We can't say it'll taste better while wearing a Rolex, but it definitely won't taste worse. Game, set, match. The Pimm's Cup is the outdoor garden version of the Bloody Mary, meaning the more overt the garnish, the better.
Ingredients:
1.5oz Pimm's
.75oz Lemon Juice
.5oz Simple Syrup
Hefty Sprig Mint
1 large Cucumber peel
6oz Soda/Ginger Beer
Instructions:
Combine all ingredients in a glass and gently stir. Add ice and garnish with cucumber, mint, and strawberries.