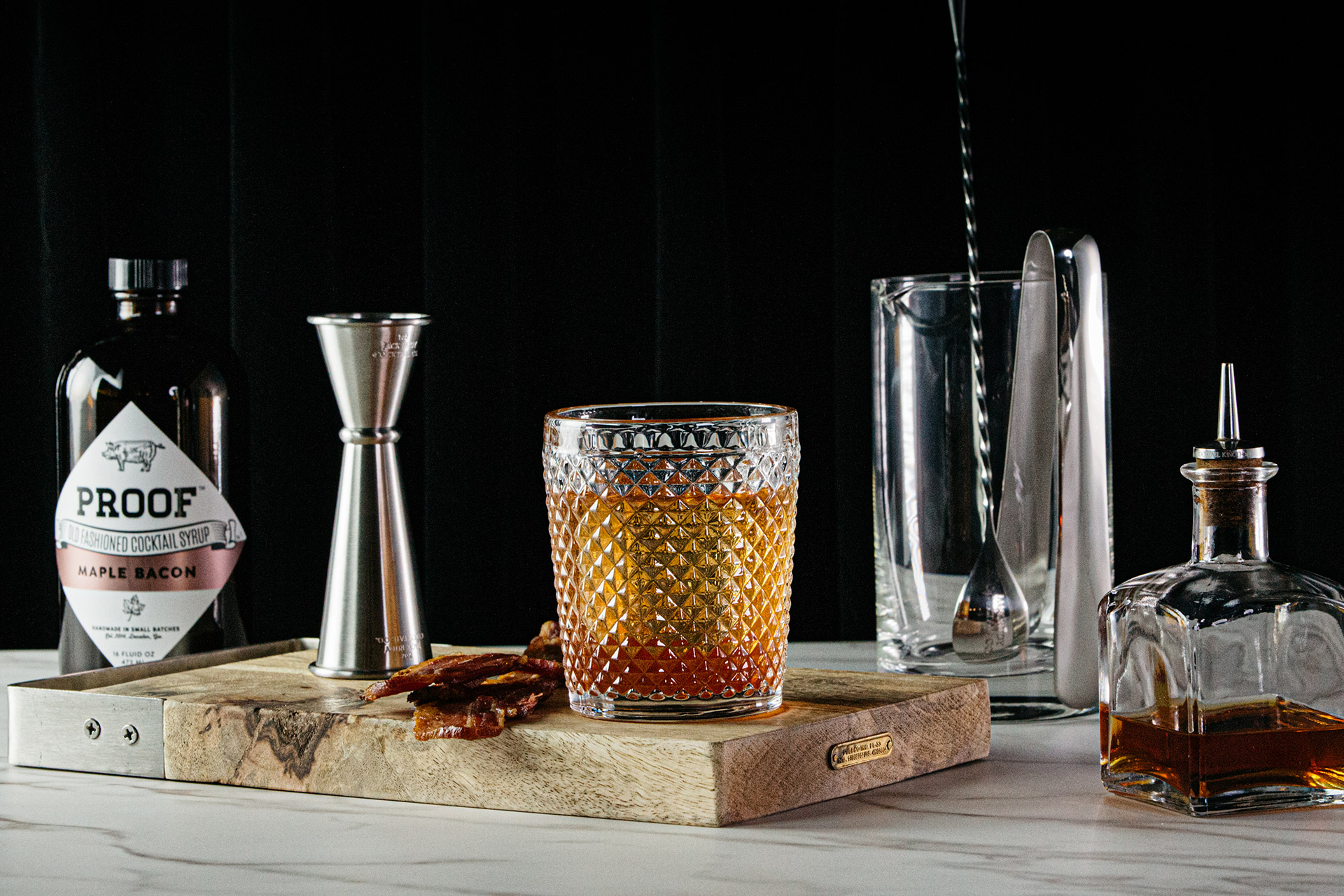 We don't need to tell you when and where you should enjoy this most-important-meal-of-the-day-inspired concoction, but when you hear the sizzle, you'll know. With a syrup this good, you might even start looking at your pancakes a little differently.
Ingredients:
2oz bourbon or rye
1oz Proof Maple Bacon Old Fashioned Syrup
Instructions:
Combine ingredients in a glass. Stir and garnish with bacon, if desired.
Gear:
Jack Rudy Barspoon & Jigger Set
Proof Maple Bacon Old Fashioned Syrup