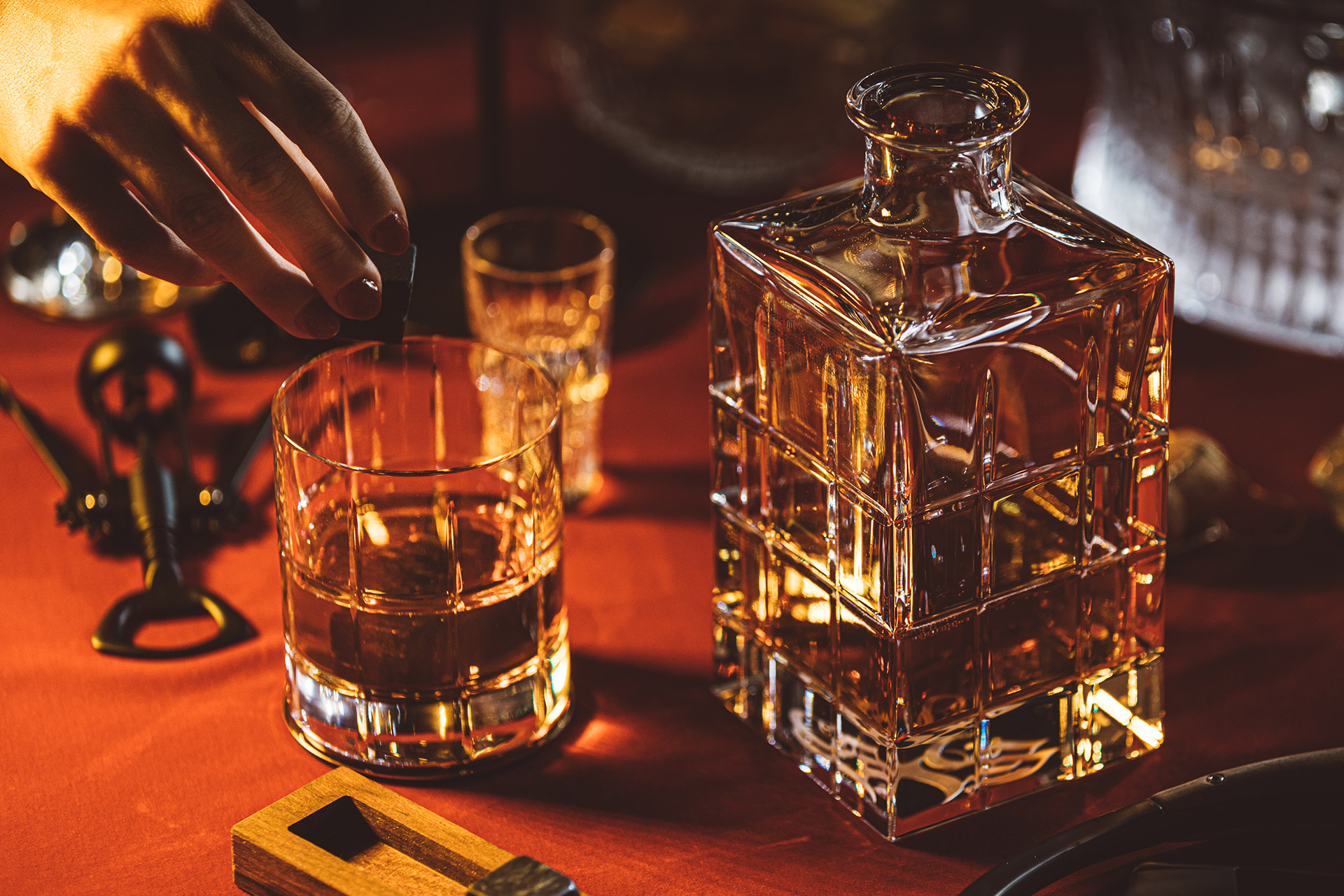 The meeting point between the Sazerac and Old Fashioned, and certainly a step above your standard whiskey drink. Perfect for the Old Fashioned fan who's looking to try something new with a hint of the familiar.
Ingredients:
2oz Bourbon
.25oz Luxardo
.25oz Simple Syrup
3ds Absinthe
3ds Orange Bitters
3ds Angostura Bitters
Instructions:
Stir all ingredients in a mixing glass and strain into a glass over new ice. Garnish with a lemon peel.
Gear:
Waterford Crystal Cluin Decanter
Waterford Crystal Cluin Double Old Fashioned Glasses