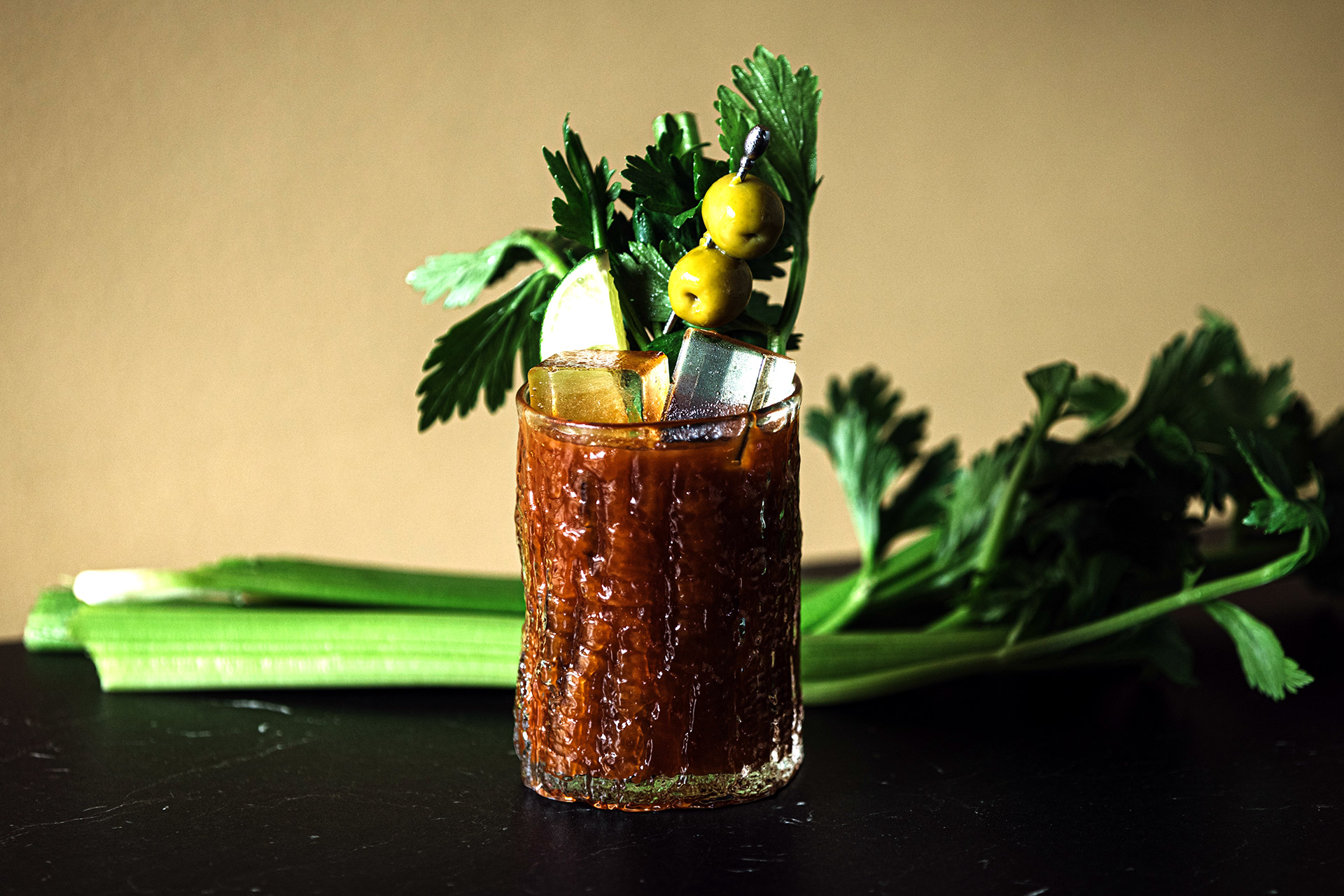 The spicier the better! This drink is a sure-fire way to kick off a great brunch and a loaded garnish helps hold off your hunger while you wait for your meal to arrive. We garnished ours with a classic stalk of celery, limes, olives, and a crack of fresh black pepper, but there's no limit to what savory garnishes you can add to enhance and personalize your version.
Ingredients:
2oz vodka
4oz tomato juice
2tbspn prepared horseradish
2ds Tabasco sauce
2ds Worcestershire sauce
Ground black pepper
Smoked paprika
Instructions:
Combine all ingredients in a glass over ice. Stir and garnish.