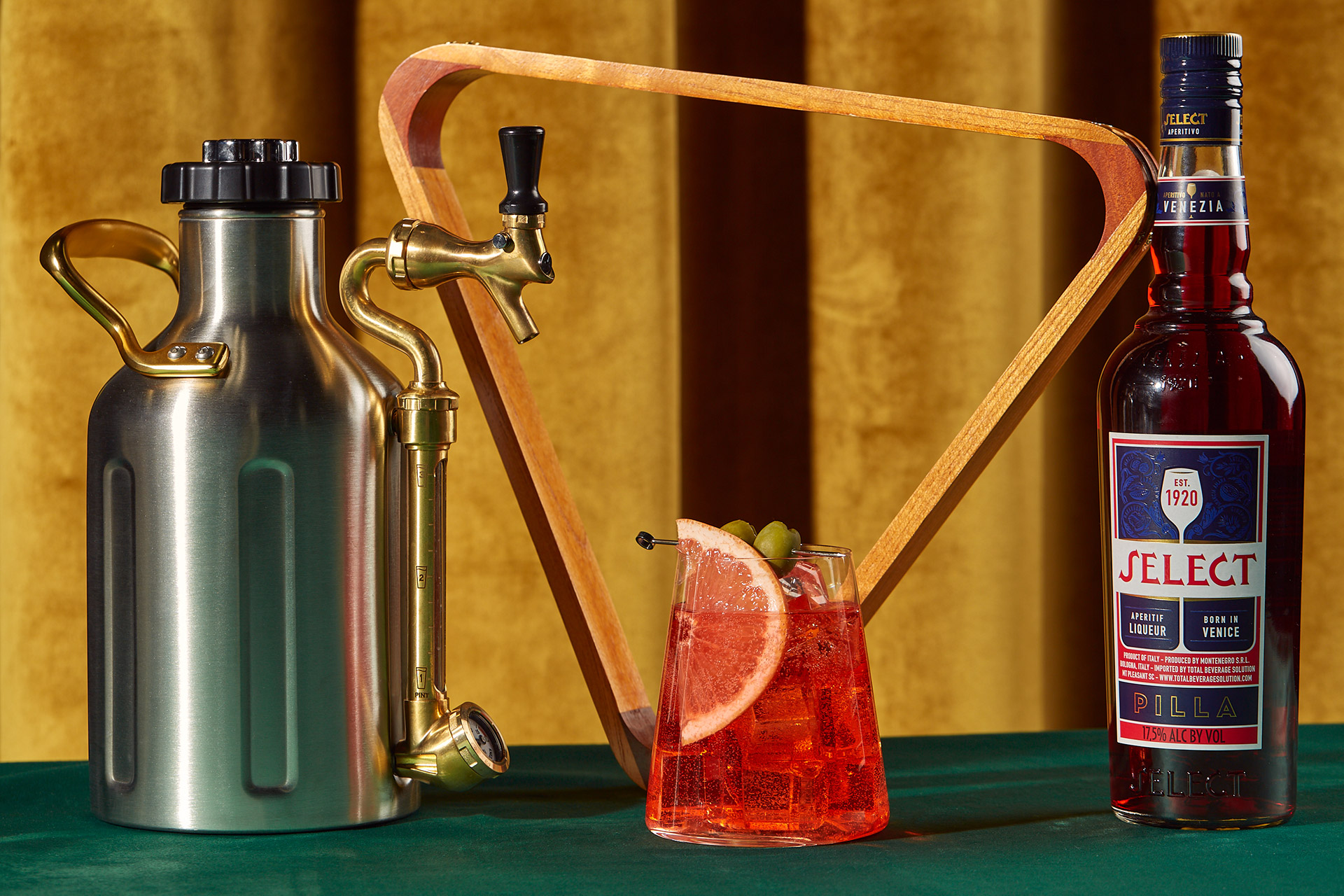 You don't have to water taxi through the Rio of Venice for a taste of life on the Adriatic Sea. A Select Spritz brings Venetian elegance right to your glass. It's okay to be selective when choosing your Spritz, and Select allows you to choose a taste of Venezia, the way they've done it since 1920.
Ingredients:
3 parts Prosecco
2 parts Select Aperitivo
1 part Soda water
Instructions:
Combine all ingredients in a spritz glass over ice and stir gently. Garnish with a picked green olive.
Gear:
Ukeg Pressurized Growler