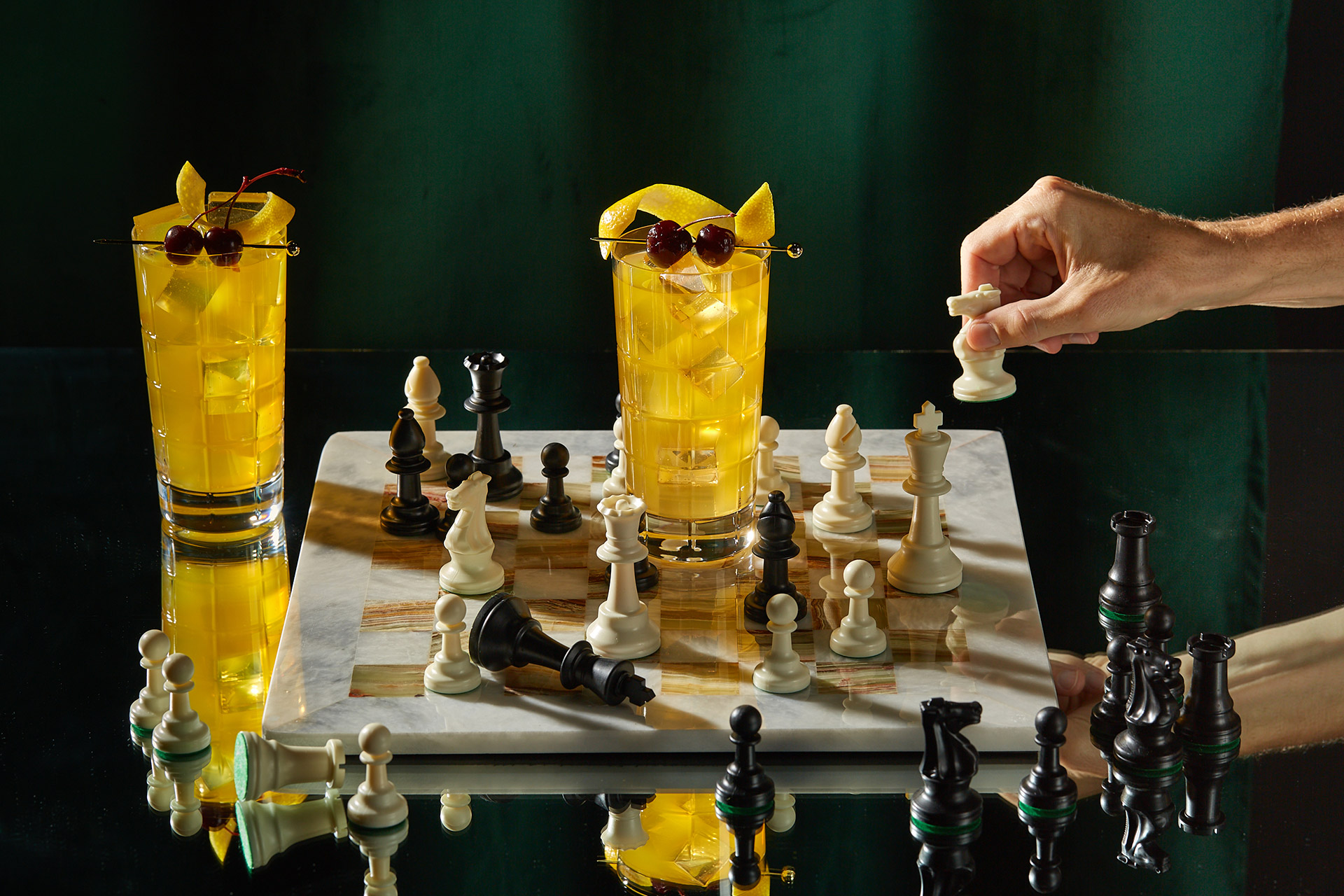 It's not often you hear "gin" in the same breath as "revered tiki cocktail" so when you do it's worth listening. A layered mix of tropical flavors will have you feeling some type of way for the sultry Saturn cocktail. Best enjoyed with a little sun, this bright refresher is a little more pinky ring than it is ringed planets.
Ingredients:
1.25 oz Gin
0.25 oz Velvet Falernum
0.75 oz Fresh lemon juice
0.5 oz Passion fruit syrup
0.25 oz Orgeat
Instructions:
Combine all ingredients in a cocktail shaker filled with ice and shake vigorously for 15-20 seconds, or until well chilled. Strain into a highball and garnish with a pickled lemon twist and brandied cherry.
Gear:
Waterford Crystal Cluin Highball Glasses