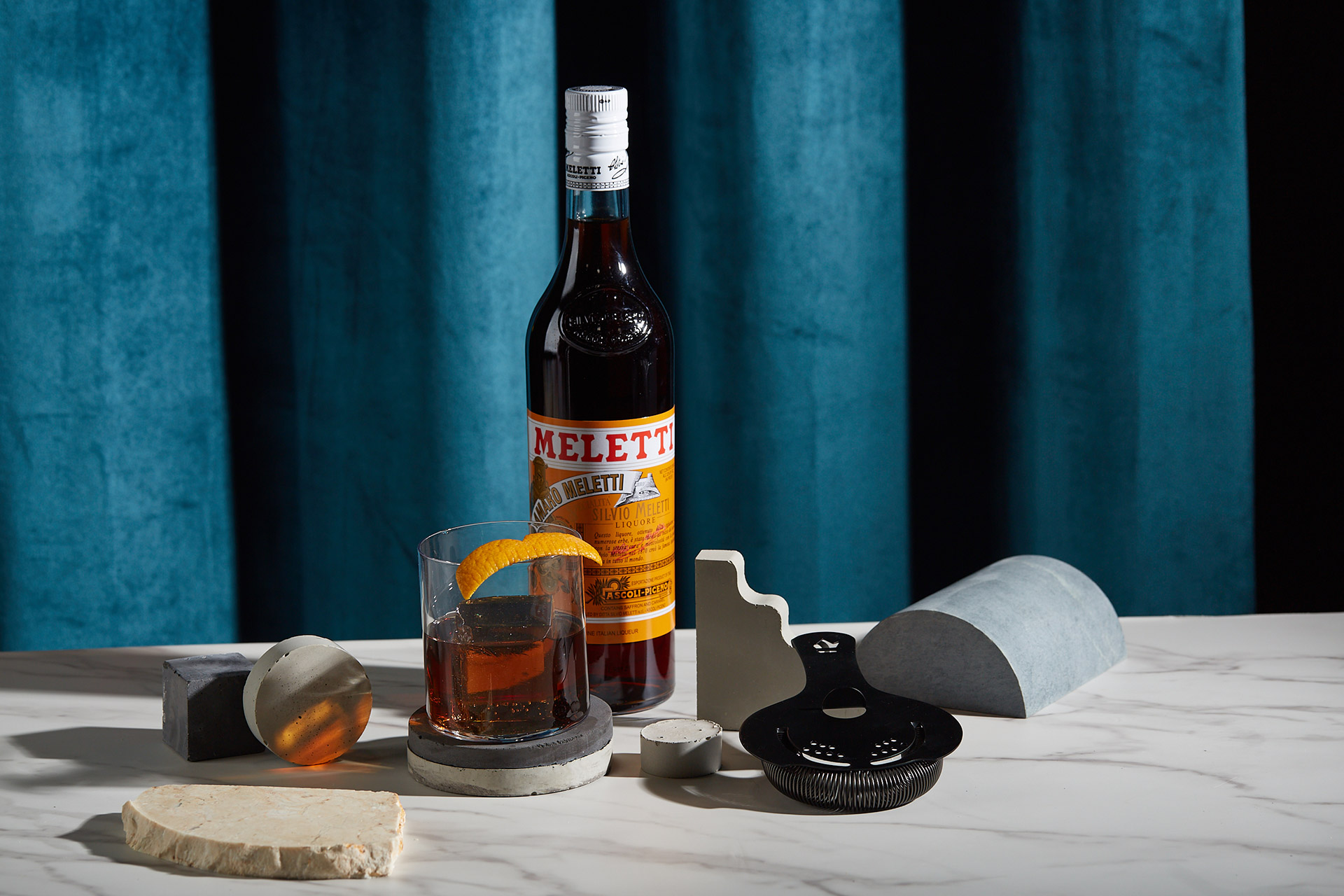 Created by Chris Elford while at Amor Y Amargo in NYC, the Sharpie Mustache still gets ordered long after his departure to Seattle. Whether batched and served out of a hip flask (one for the road) or stirred and poured over a big clear ice cube, this blend of Amaro, gin, and rye will be ordered again and again, by you or your dinner guests.
Ingredients:
0.75 oz Gin
0.75 oz Rye
0.75 oz Amaro Meletti
0.75 oz Bonal Gentiane Quina
2 dashes Tiki bitters
Instructions:
Combine all ingredients in a mixing glass and stir for 25-30 seconds, or until well chilled. Strain into a coupe, top with club soda, and garnish with an orange twist.