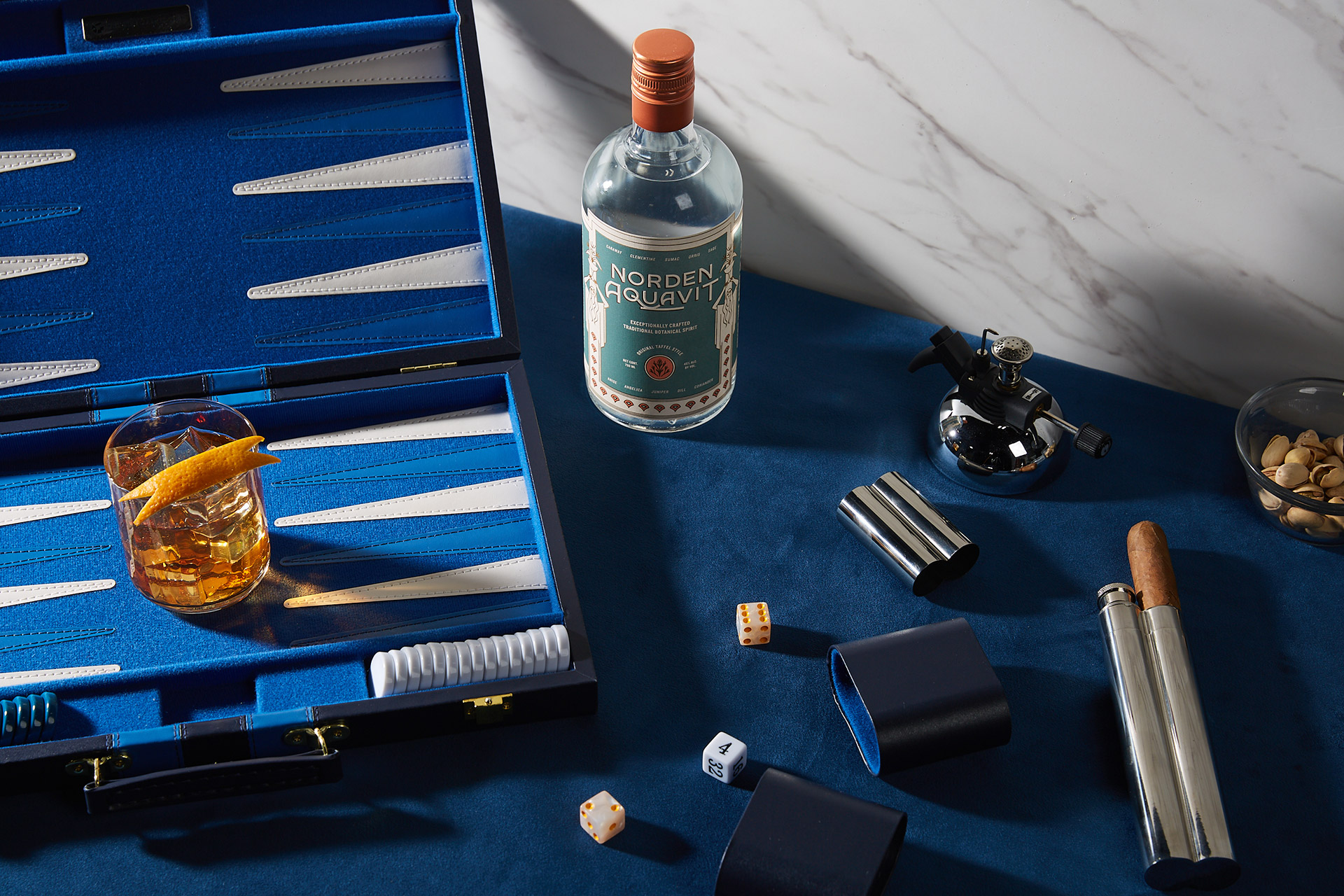 If you've yet to try Aquavit, you're truly missing out on an incredible gift that the Nordics have been sitting on. The Scandinavian gin-like drink brings flavors like fennel, dill, or licorice into a spicy and delicious sip that pairs well with bittersweet amaro, sherry, and peach bitters. In some cases, you don't have to travel as far as you think to get some thanks to Michigan-made Norden Aquavit.
Ingredients:
1 oz Aquavit
1 oz Cynar
1 oz Fino or Manzanilla sherry
2 dashes Peach bitters
Instructions:
Combine all ingredients in a mixing glass and stir for 25-30 seconds, or until well chilled. Strain into a coupe, top with club soda, and garnish with a lemon twist.
Gear:
Tabletop Burner Lighter
Cigar Holder & Flask