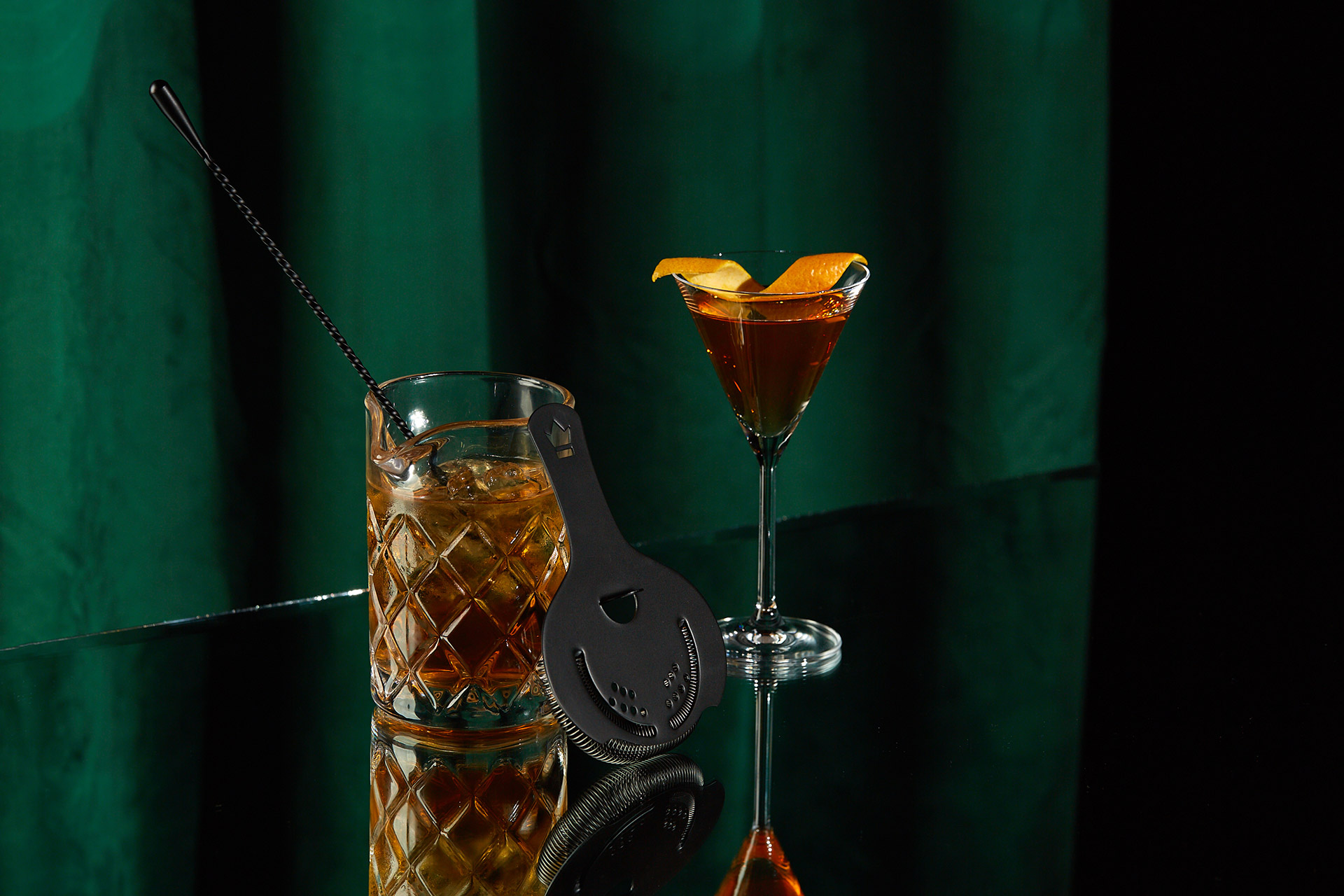 This cocktail grows on you. A stunning introduction to Sherry, this low-proof take on the Manhattan allows you to feel a little more worldly without even having to leave your downtown terrace. With a lengthy flavor profile best experienced with appetizers, this drink can start before dinner, and last well into the night.
Ingredients:
1.5 oz Fino sherry
1.5 oz Dry vermouth
1 tsp Rich simple syrup
2 dashes Angostura bitters
2 dashes Orange bitters
Instructions:
Add all ingredients to a mixing glass. Add ice and stir until chilled. Strain into a chilled coupe or cocktail glass. Garnish with a lemon twist.
Source: The Essential Cocktail Book