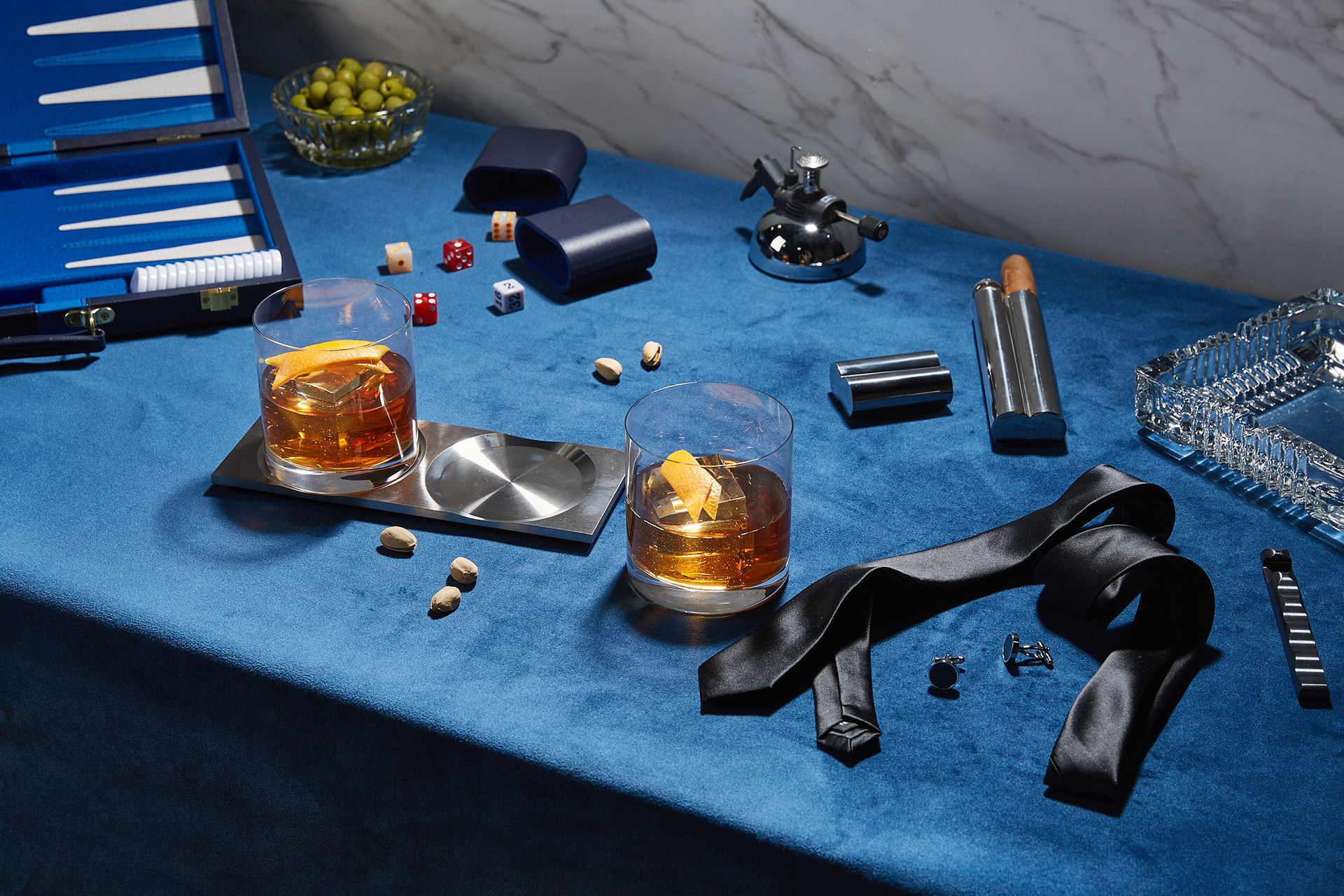 Hearing the clink of etched glassware filled with this delicious mix beats any text, back pat, or handshake that follows the words "Congrats." Whether it's a graduation, business deal, or holiday celebration, this cocktail will up your GPA, help you throw the winning pass (or pick the winning team), and make your guests ever so happy they came.
Ingredients:
1.5 oz Cognac
1 oz Sweet vermouth
2 dashes of Orange bitters
1 oz Club soda
Instructions:
Combine the first three ingredients in a mixing glass filled with ice and stir for 25-30 seconds, or until well chilled. Strain into a coupe, top with club soda, and garnish with a lemon twist.
Gear:
Craighill Ripple Bottle Opener
Tabletop Burner Lighter
Cigar Holder & Flask