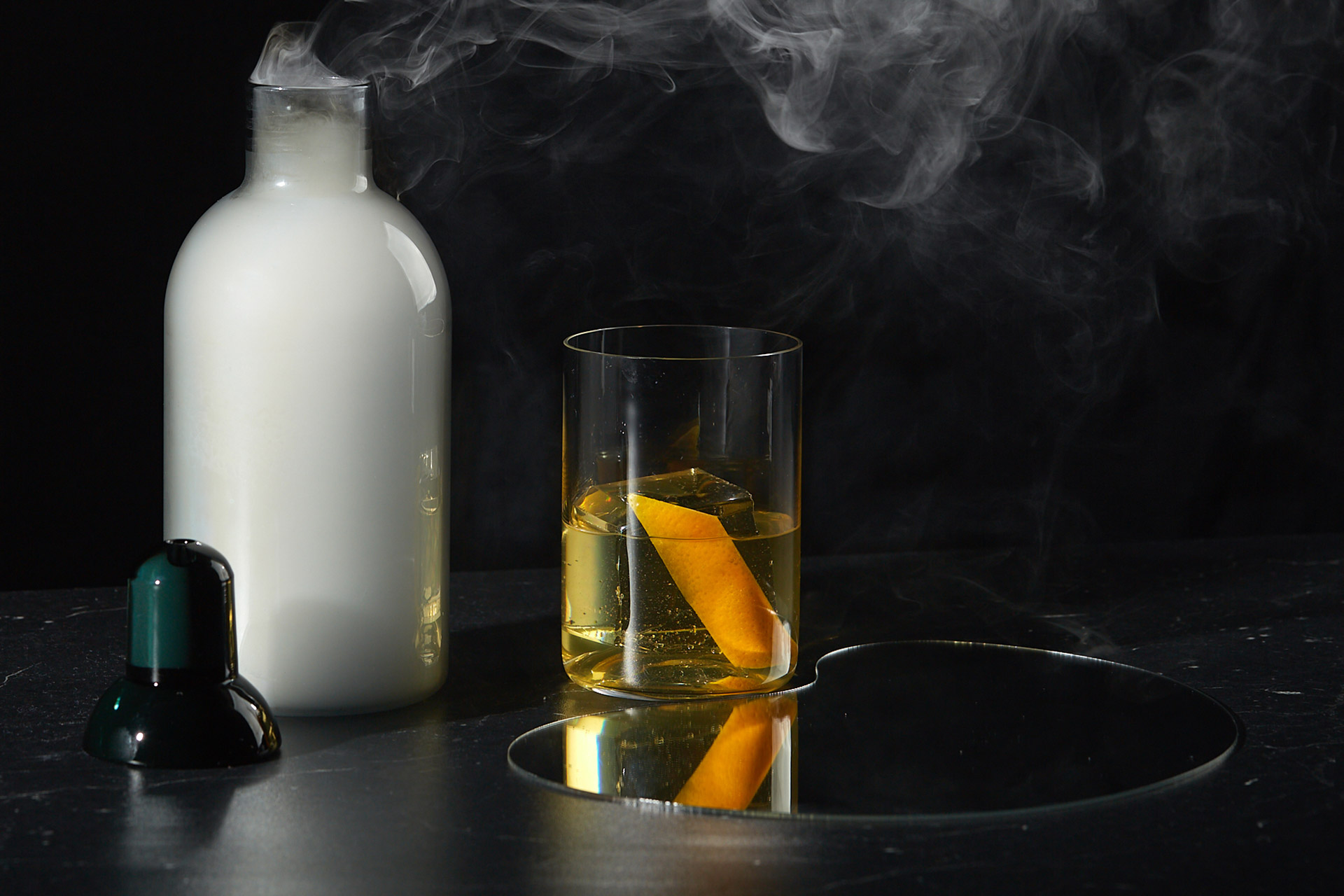 Leo Robitschek of NYC's NoMad Hotel had a crazy look in his eye the day he set sail to create a cocktail featuring such polarizing ingredients, but somehow this Aquavit-forward cocktail just seems to work. For the days when you can feel the cold all the way into your bones, and that wool sweater just isn't doing the trick, reach for a North Sea Oil.
Ingredients:
1.5 oz Aquavit
0.75 oz Cocchi Americano
0.5 oz Scotch whiskey
0.5 oz Triple sec
Instructions:
Stir the ingredients with ice until chilled; strain over fresh ice into a chilled rocks glass. Garnish with a grapefruit peel.
Gear:
Smoked Cocktail Kit
Source: The United States Of Cocktails